Features and benefits of growing marijuana on SOG
0
322
[Total: 6 Average: 2.3/5]
The SOG (Sea of green – sea of green) is a technique whose objective is to achieve maximum reduce cultivation time, achieving the highest results in production. It is ideal for people who do not have enough space to grow the amount that would like.
It's true: the plants have a time of growth and natural development, as far as possible, it is always advisable to go for the highest quality of it. However, when it comes to marijuana, do not always have the time that these plants require natural way to get the product we seek.
To speed up this time there is a technique without chemicals or additives, allows us to reduce the culture time and maximize output of plants, without losing the quality of the product extracted from them. This technique is known as Sea of Green, SOG, which literally translated means: sea green.
And it is precisely this technique, which makes that we have the greatest possible number of plants in a small space in the shortest time possible, ultimately, achieve in two months what naturally would get three or four.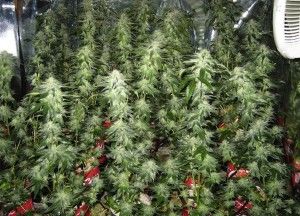 An ideal technique for all those people, most of you reading this article certainly, do not have the space they would like on the outside and have to perform indoor growing, mainly growing in a culture cabinet with limitations space this article offers. Ideal precisely why we mentioned at the beginning: in less time and in the same space, get more production. How? Then we explained:
Growing SEA OF GREEN (SOG)
Before proceeding to explain how to perform a type of culture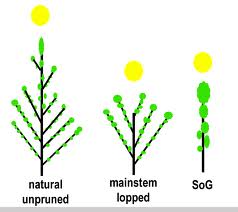 SOG, the first thing we are going to explain is what it is. We have explained its objectives but not the way to get them. Very simple: fill the space we have the largest possible number of pots. This requires having two closets or spaces grow indoor, one in which we let the mother plant develops and another that will hold the SOG technique.
Besides getting reduce cultivation time and get more plants, this technique also allows us to save on the electricity bill (increasingly abusive) and also to expand the number of crops at the end of the year.All benefits!
Previous steps to the culture SOG
Before you get down to work, you have to collect all the material you need to have a culture in SOG: cabinets or an enclosed space in which to perform the crop (have said before that should be two), seeds, fertilizers, pots and all necessary kit for lighting, irrigation, control of temperature and humidity, without which our plants can give us more of a scare.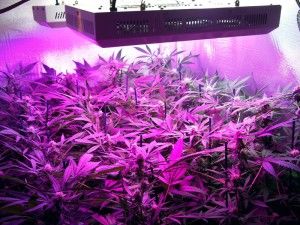 As basic as the material is able to have a good mother plant, where you can take cuttings that are recommended are from the same plant and / or variety. And is that if we ignore this step, we can find, that you have plants that are going to be higher than the others, and have problems with light, temperature … can be a disaster!
SOG cultivation step by step
To perform this type of culture the steps are as follows:
Planting the cuttings: we must take into account the size thereof when in place within our culture cabinet. In this sense it is vital to make several transplants starting small pots, ending in larger pots, final. Transplants that help reduce the distance between outbreaks and so increase production.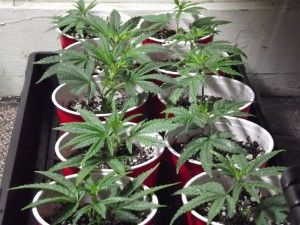 Use root stimulator: because the growth time of the cuttings will be short and thus get to pass faster to different pots until they stop growing at about the second week of flowering.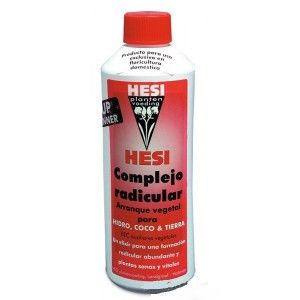 Growing up with a single central point: that there are only two or three secondary, trimming the rest if necessary.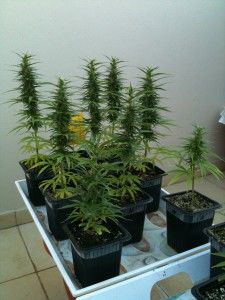 What is not interested in this type of culture, is that plants grow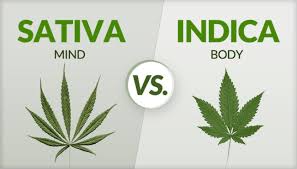 beyond 50 cm, so they can produce buds (otherwise the light would not produce them). So, the choice of seeds is also important because sativa grow faster than the Indica and therefore, we must plant them earlier.
By Noelia Jiménez, Piensa En Verde Team