How to create a club of cannabis
0
92
[Total: 2 Average: 1.5/5]
What you can and what can not be done (within the law) in a cannabis club. That is the question. And, when it comes to creating a cannabis club we have a legal limbo in which it is difficult to move.
To shed some light in this area is not very well defined as far as legality is concerned, we turn to the Federation of Cannabis Associations (FAC) that marks a conformed to the general rules applicable legislation.
– So, and to start, a cannabis social club is an association that supplies and distributes cannabis among its members, who are older than 18 and who are in a private area.
– Also,  can not make dissemination of cannabis for people who do not belong to the association.
– In the association there is no profit and restricted cannabis use is set per user and this association will have to produce cannabis itself for the members, so they do not turn to the black market.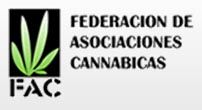 FAC ensures that, if the institutions support most of these cannabis clubs, many of the problems that arise around drugs would be reduced: would lower the sale on the black market, consumers would have marijuana unadulterated and better quality, access to marijuana to minors be prevented… But unfortunately, the institutions are not very keen to fully legalize marijuana.
In Spain there are about 150 social clubs cannabis and there are now around 200 are in the process of formation.
How is created an association?
An association of cannabis has to adjust its statutes and founding what has Regional Basic Rules Regulating the Register of Associations Act.
– You should also have a VAT registered at the Tax Agency.
– Also has to function in a democratic, participatory and equitable manner.
-The Association must hold at least two general meetings a year, giving a voice to each of its partners.
– You have to do public the activity report and the budget that has.
– Having the file from proceedings a day.
– Having registered data bases in the Data Protection Agency.
– Shall not advertise or advocacy of marijuana use.
– Do not run more than 655 partners.
– Members can not withdraw more than 25 grams a week.
– A Cannabis Association may not have high-grade alcohol, snuff or any other legal or illegal drug except, of course, cannabis.
– Cannabis associations are subject to a time of opening and closing.
But not all associations are equal and justice do not always interpreted in the same way what happens in either association. In this regard, the Supreme Court has just given in October (2015) rules to determine whether or not there is crime in the activities carried out in a partnership of cannabis.
– First, the partnership should be formed only by regular users of cannabis but may not be open to having an unlimited number of partners. This limit is created, apparently, to others that have nothing to do with the club bylaws end up by smoking marijuana illegally.
– Secondly, the consumer has to be done in a place closed so that the substance does not reach the other people who are not part of the club, in the exact words of the Supreme Court: "Cannabis should be an intimate act without public importance".
– People associated must be identified.
– The consumption of cannabis should be immediate, so the product can not leave the premises, nor may reach third parties.
– The amount of cannabis that can have these partnerships must be "minimal and suitable for consumption in one sitting," according to the text of the Supreme.
– Marijuana can not be stored in large quantities.
– The leaders of the association must ensure compliance with the above rules.
But clearly, each association can be a world and there is very little legislation. At the time of writing (November 2015), the latest we have is, precisely, a Supreme Court that has just condemned to 8 months in prison and a 5,000 euro fine to the president, secretary and treasurer of Studies Association and cannabis users EBERS of Bilbao and 3 months in prison of two collaborators who package cannabis that was distributed to members.
By Noelia Jimenez Team Piensa En Verde