You can now find in PEV Grow the Gelato marijuana seeds at the best price.
This feminized hybrid of slight dominance indicates, it results from a multiple cross between the yielding Wedding Cake with the traditional Gelato and the powerful Gelato 33 , to leave us a variety with a high content of THC, but balanced in its sensory and body effects, ideal to free yourself mentally and achieve deep relaxation.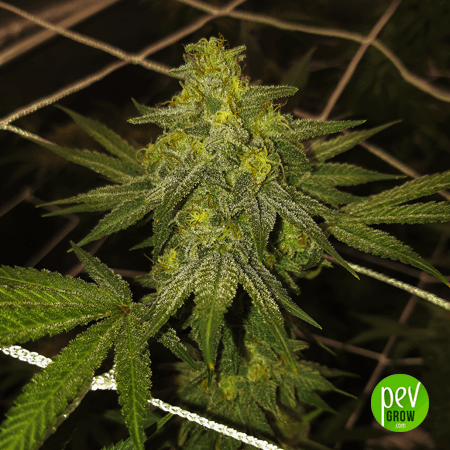 What is Gelato marijuana like?
Its genetics comes from the American west coast, specifically from the Californian city, this strain shows a traditional indica structure: compact and dense, the green color is contrasted with violet tones that it inherits from the original gelato and bright pistils stand out oranges like California afternoons.
How does the Gelato variety taste?
This herb has a complex flavor and aromas, as a rich fruit dessert, its terpenes emanate an aroma that combines berries, citrus and lavender, its flavor is fruity with hints of lemon, mint and rich vanilla that will invade your palate.
What is its effect?
The flowers of this plant reach THC levels of up to 26%, its effect is highly stimulating, it produces an incredible euphoria but then that initial effect gives way to a state of deep relaxation, novice consumers should be cautious in your first puffs for its intense action.
If you are looking for a creative experience, you can achieve it with Gelato, recommended for those who seek to free themselves from stress and daily routine.
The profile of this plant makes it a great candidate for extractions to make oils and therapeutic preparations.
How to plant Gelato?
If you do not have space in your garden and you require a controlled indoor cultivation, this strain makes your work easier because its small stature is appropriate for this type of crop, it will not exceed one meter, it uses 7-liter pots and it will grow comfortably.
You can apply 18/6 photoperiods during the vegetative phase and 12/12 during flowering with good lec or led lights, in 8 to 9 weeks of flowering you will have the harvest ready.
In direct soil and under the star king your cultivation will take place without major problems, in this case it will be much longer and can reach up to 2 meters in height, you can collect the fruits in October.
How much does Gelato produce?
Indoorsit will produce between 400 to 500 grams per m2 and outdoors around 300 to 400 grams per specimen, if you want to boost its growth remember to enrich the substrate with bat guano or organic fertilizers that favor it.
Buy Gelato feminized cannabis seeds.
Buy now at Pevgrow Gelato feminized seeds from the seed house: Spanish Bulk Seeds.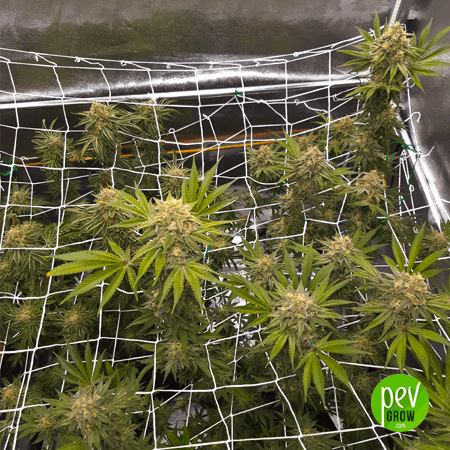 You may also be interested in: