Reading Time
5
minutes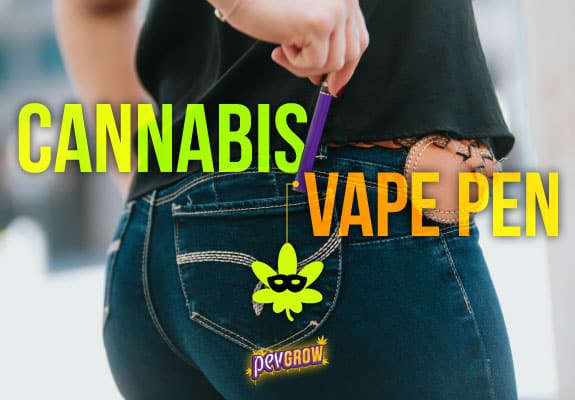 The marijuana vape pen or vape pod is an increasingly popular tool among cannabis lovers and grow shop customers in general. It is a portable device that allows you to vaporize the weed for consumption without burning it and without producing smoke, which makes it more discreet and less harmful to your health. If you are already a cannabis vaper user, you may be more interested in our article explaining how to clean a vaporizer, because in this article we will explain more about the marijuana pen, how they work, different types, which ones are the best, as well as the advantages of these cannabis vaporizers.
✨ What is a Vape Pen of Marijuana?
A Vape Pod of Marijuana is a device that allows users to inhale cannabis vapor, usually extractions or concentrates. The Vape Pen of Marijuana are popular with those looking for a discreet and portable way to consume cannabis without the negative effects of smoke from combustion. When the first vaporizers appeared, they were very large and bulky, but modern vaporizers like the cannabis vape pen are portable, lightweight, small in size, and much more discreet so you can vape anywhere without attracting attention.
⭐ How does a Vape Pen work with marijuana?
A Vape Pen marijuana works by heating the chamber containing the cannabis to a specific temperature that vaporizes the cannabinoids, terpenes and other active components into the air without producing smoke. They typically work by convection or conduction heating, exposing the cannabis to a temperature high enough to vaporize but not burn it. The resulting vapor passes through a circuit that cools it and is then inhaled through a tip that is inserted into the consumer's mouth.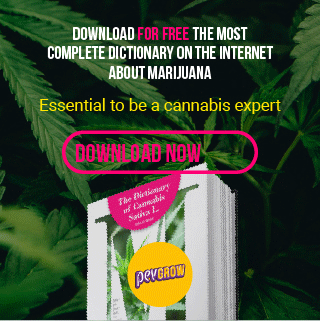 Free Download
Cannabis Dictionary
2023 Edition
Insert a correct email address
You must accept the privacy policy
SITE OF SHOPS ONLINE S.R.L with CIF: B98262777 and address for notifications in C/ VEREDA MAS DE TOUS Nº 22 LOCAL C, 46185 LA POBLA DE VALLBONA, VALENCIA, Phone: 961658271 Email: customer(at)pevgrow.com
At the name of Consulting we process the information you give us in order to provide the requested service, perform the billing of the same. The data provided will be kept as long as the business relationship is maintained or for the years necessary to comply with legal obligations. The data will not be transferred to third parties except in cases where there is a legal obligation. You have the right to obtain confirmation as to whether SITE OF SHOPS ONLINE S.R.L. is processing your personal data and therefore you have the right to access your personal data, rectify inaccurate data or request its removal when the data is no longer necessary
🚀 Benefits of the Vape Pod for marijuana
More discreet: since it does not produce smoke, its use is less obvious than smoking a joint or glass pipe, and it can be kept in any pocket, making it more discreet than other vaporizers.
Less harmful: the vapor produced by the marijuana Vape Pen is less harmful to health than the smoke of combustion, since the toxic chemicals generated by burning grass are not inhaled.
Easy to use: the Vape Pod of cannabis is easy to load and use, or directly come ready to use, making it a convenient option for those who wish to consume cannabis without having to prepare a joint or pipe.
✅  Weed pen types
*Disposable vape pods: as the name suggests, these are vape pens that are used only once and then thrown away. They are ideal for people who want to try vaping marijuana without committing to an expensive device or who do not intend to vape regularly.
*Refillable vape pens: unlike disposables, these vaporizers can be refilled and reused many times. They are more expensive than disposables, but can be more economical in the long run.
*Vape pen with nicotine: some marijuana vape pens also contain nicotine. These devices are designed for people who want to quit smoking cigarettes and use vaping as a healthier alternative.
*Vape pen without nicotine: these are those that do not contain nicotine. They are ideal for people who simply want to enjoy the taste and effects of marijuana without mixing them with those of nicotine.
*Vape pen with THC: THC is the main psychoactive compound in marijuana. These vape pens are designed to offer a high intensity experience, but are only legal in some countries.
*Vape pen without THC: these are those that do not contain THC, so they do not produce a psychoactive effect. They are ideal for people who want to enjoy the medicinal benefits of cannabis without experiencing the feeling of being "high".
*Vape pen CBD: the CBD is a non-psychoactive compound in marijuana that has medicinal properties. These vape pens are ideal for people who want to enjoy the therapeutic benefits of cannabis.
*Other cannabinoid vape pens: The Vape Pen of HHC have become very popular in Europe, but vaporizers containing other minority cannabinoids can be found in the USA and Canada.
*Flavored Vape Pen: For those who just want to enjoy a flavorful vapor, these are usually people who have replaced tobacco with these modern devices, and do not contain nicotine or cannabinoids.
🔥 Best Disposable Weed Vape Pod for marijuana consumption
In the disposable marijuana vape pens, brands such as Wpuff, Aroma King and Gorilla Grillz stand out. These devices tend to be less expensive and are ideal for those who want to try cannabis vaping without committing to an expensive device. Some features of each are:
Wpuff: This Vape Pen Marijuana features a 600mAh battery and a 10 ml cartridge of cannabis concentrate with 500 mg of CBD. It comes in different flavors and is very easy to use, as you just have to inhale to activate it. This brand is becoming the leader among manufacturers of disposable marijuana vaporizers.
Aroma King: This device is ideal for those who prefer more intense flavors. It has a 550 mAh battery and a capacity that gives to enjoy 700 puffs without changing device. It is available in flavors such as Banana Ice, Pineapple and Watermelon Bull among others.
Gorilla Grillz: This Vape Pen Marijuana stands out for its beautiful finishes. It has a battery and a cartridge of 200 milligrams of CBD-rich cannabis concentrate for 200 hits, which allows you to enjoy many sessions before needing a replacement.
🎯 Best rechargeable weed vape pens
Pax: This device is one of the most popular on the market. It has a long battery life and a ceramic heating chamber, which provides a cleaner and purer flavor. It is also very easy to use thanks to its intuitive interface and sleek design.
Da Vinci: This marijuana vape pen stands out for its versatility. It features an adjustable heating chamber that allows you to choose the desired temperature, allowing you to customize your vape experience. It also features a long-lasting battery and a ceramic heating chamber.
G-Pen: This device is ideal for those looking for a more powerful vape experience. It features a dual-coil heating chamber that produces denser and more potent vapor than other devices. Also, it is very easy to use and has a great autonomy..
Firefly: This marijuana vape stands out for its elegant design and advanced technology. It has a housing made of magnesium alloy, can be programmed through its own App, and has a type of dynamic heating that is revolutionary in this industry.
👾 Conclusion
In conclusion, marijuana vape pens are an increasingly popular choice for those looking for a discreet and convenient way to enjoy cannabis. Both disposable and refillable devices offer different advantages depending on each person's needs and preferences. It is important to consider the quality and reputation of the brand before choosing a Vape Pen Marijuana, as well as local legislation that may vary in different countries and states. In any case, it is always recommended to vape responsibly and in moderation to avoid possible negative health effects.
⚠️ Frequently Asked Questions
Can you put marijuana oil in a Vape Pod?
That depends on the type of vaporizer, there are some models that have been manufactured specifically for consuming cannabis extractions such as marijuana oil, others that are only for herbs, and others that only allow refills produced for that particular model. Disposable vapes do not allow refilling with marijuana oil or any other product, as the name says, they are for use and disposal.
Which is better to vape or smoke marijuana?
Vaping marijuana is a safer way to consume marijuana than smoking it. The vaporizer heats the marijuana without burning it, which means no harmful chemicals such as tar and carbon monoxide are produced. In addition, vaping can be more discreet and produce less odor than smoking. On the other hand, cannabis is much better utilized when vaporized, so it's all advantages. Ultimately, the choice between vaping or smoking marijuana is a personal decision that depends on the individual preferences and goals of each user.
Top 10 Cannabis Documentaries: A Comprehensive View →