100 day satisfaction guarantee
Discreet delivery worldwide
Unlimited cash on delivery
Description
Play Text to Audio
We are proud to announce that one of the most idolized and best-selling seeds in the market, Monster, from the prestigious Eva Seeds seed bank, is now available at PevGrow.
This fame can be corroborated, with the award received in 2009, with the first prize in the Spannabis Cannabis champions cup.
Its origin is in the famous marriage of G13 Hash Plant and a South American hybrid, which has resulted in one of the most productive plants and with better results in quality and production of the entire market of cannabis cultivation.
What is Monster like?
Thanks to the genetics inherited from the famous fusion between G13 Hash Plant and a South American hybrid, this feminized variety has a clear sativa predominance, with a height that can oscillate up to 120 cm in indoor cultivation, and outdoor cultivation can reach up to 4 meters. Not a pass?
Well, that's not all, this strain keeps an ace under the sleeve, and what makes it so perfect and idolized, is its elongated shape with a base of large branches with a large bud in the center rich in aroma and flavor.
Which is the production of Monster?
This weed, is characterized above all by its high production, because in just 70 days of flowering, you can get a harvest indoors no more and no less than 1000 gr per square meter and outdoors you can get to harvest almost 3000 gr per plant. Amazing truth? I'm still rubbing my eyes!
What does Monster taste like?
Monster is going to provoke a delight of your taste buds incomparable, thanks to its rich hashish flavors with slight touches of wood, watered with a spectacular aroma of spices of authentic quality.
Which are the effects of Monster?
Monster, contains a balance between its levels of THC and CBD, which makes its effects not so powerful for your mind, but if you were left relaxed and calm, to enjoy the minutes of peace and tranquility you deserve after a hard day.
How do I plant Monster?
For the cultivation of this magnificent variety, we have asked for advice from our best breeders, who devote their time and professionalism solely to meet your needs.
In indoor cultivation, it is advisable to use 7 litre pots and a 315W LEC lighting system, due to the gram per watt ratio, all this without exceeding a height of 60 cm before your plant goes through the flowering process.
For outdoor cultivation, I always recommend that you go from transplants, especially if you are not an expert grower, I've been doing this for many years and the plants always suffer the consequences of a transplant, so my advice is to go to the final pot directly, about 20 liters, so that the root growth of Monster is much larger, and consequently its size and production. If you also use a root stimulator such as Green Explosion by Top Crop during this period, you will give your roots the perfect complement for a bestial development.

Do not hesitate any more and join the world of those who know one of the varieties that will mark a before and after, Monster Eva Seeds, now available in your Growshop of confidence.
We remind our customers residing in France that cannabis seeds not listed in the European Community catalogue are products intended for genetic conservation and collecting, but not for cultivation. It is strictly forbidden to germinate them on French territory, except for those authorised by the European Union. We advise our customers not to violate the law in any way and we cannot be held responsible for their use.
Data sheet and characteristics
Type:
Feminized
Banks:
Eva Seeds
Genetics:
G13 Hash Plant x South American hybrid
Phenotype:
Sativa
Harvest outdoor H.N:
Mid-Late October
Harvest outdoor H.S:
Mid-Late April
Indoor production:
1000 gr/m2
Outdoor production:
1000gr/plant
Indoor flowering period:
65-70 days
Features:
Cannabis Cup
High Yielding
THC:
16-17%
CBD:
Low
Flavor and aroma:
Wood
Opinions and doubts about Monster
Leave us your opinion or ask us any questions you have about this seed and participate in the raffle!
Among all those who comment or send us your questions, there will be a monthly raffle for a €50 voucher for your purchases at Pevgrow. What are you waiting for? Write us and participate!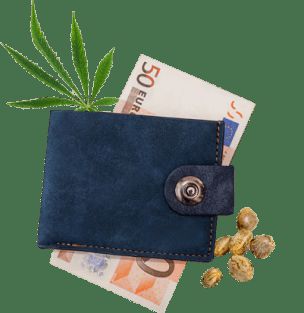 Customer reviews Monster