100 day satisfaction guarantee
Discreet delivery worldwide
Unlimited cash on delivery
Description
Play Text to Audio
White Widow x Big Bud of bank Female Seeds.
Female White Widow x Big Bud, as the name suggests, combines the best genetics from two seedlings of marijuana. Feminized marijuana seeds of this strain have been proven for several plays and was one of the most consistent finish fast and very resinous cannabis strain. White Widow x Big Bud Feminized seeds are representing an X-Line Woman collection and are designed for indoor and outdoor cultivation. Produces the sedative effect of the White Widow, (100% germination) after 7-8 weeks of 12 hours light. They are large yielding, with an incredible performance of 550 grams, even with a shorter growing period. Of enormous buds emanating lots of resin and are ready in September-October when grown outdoors. Good performance in farming methods and show excellent results on the ground, pots, hydroponics and SOG. White Widow x Big Bud are medium sized (40-60 cm) with the typical characteristics of indicators. The seeds feminized cannabis is one of the favorite among all the seeds of the X-female. This marijuana seed variety is developed strong smell good during flowering. The finished product contains about 20% THC and produces an amazing relaxation without paranoia or anxiety.
We remind our customers residing in France that cannabis seeds not listed in the European Community catalogue are products intended for genetic conservation and collecting, but not for cultivation. It is strictly forbidden to germinate them on French territory, except for those authorised by the European Union. We advise our customers not to violate the law in any way and we cannot be held responsible for their use.
Data sheet and characteristics
Type:
Feminized
Banks:
Female Seeds
Genetics:
Big Bud
White Widow
White Widow x Big Bud
Phenotype:
Sativa / Indica
Indoor production:
600-700 gr/m2
Outdoor production:
350-550 gr/plant
Indoor height:
60-80 cm
Outdoor height:
150-200 cm
Indoor flowering period:
7-8 weeks
Features:
Indica seeds
THC:
20%
Disease:
Anxiety
Opinions and doubts about White Widow x Big Bud
Leave us your opinion or ask us any questions you have about this seed and participate in the raffle!
Among all those who comment or send us your questions, there will be a monthly raffle for a €50 voucher for your purchases at Pevgrow. What are you waiting for? Write us and participate!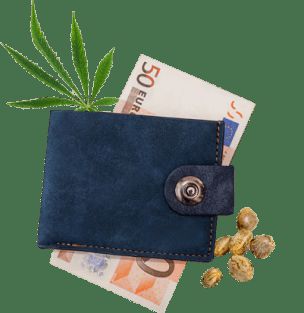 Customer reviews White Widow x Big Bud