PEV Grow presents, a strain that has been designed for lovers of THC and strong emotions, Gorilla Candy by Eva Seeds. Her genetics consists of one of the most revered strains in the world of cannabis, Gorilla Glue #4 and Papa`s Candy and the result... I'm speechless to describe it! It's great!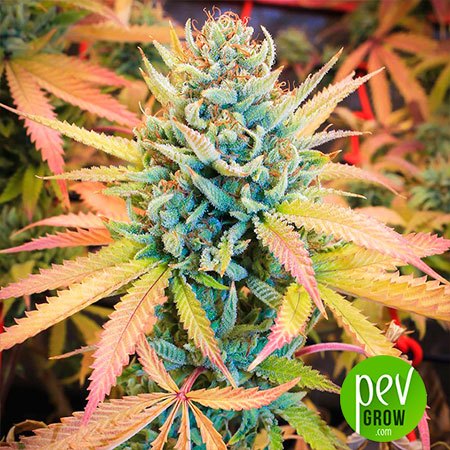 How is Gorilla Candy?
Gorilla Candy is a hybrid very predominantly Indica, which grows with the pyramidal structure that characterizes them, with a good branching and if it has space or a very large pot outdoors, can become a real monster near 3 meters high, with an excellent level of productivity.
Which is the taste of Gorilla Candy?
Gorilla Candy's organoleptic properties fall in love from the first puff, first of all, for its impressive sweetness with spicy notes that stay in the mouth, even after a good time after smoking. All this is combined with an intoxicating, sweet aroma with a few touches reminiscent of good morning coffee.
Which is the effect of Gorilla Candy?
As a good descendant of Gorilla Glue #4 she is, she retains her power, with an euphoric and mental ascent, which guarantees a trip to the confines of your imagination, while your body plunges into a deep relaxation, being prostrate on the sofa or bed, making her perfect for smoking at the end of the day, Leave all problems behind!
How do I plant Gorilla Candy?
In indoor crops, it will be ready in about 75 days from germination, but even so if you give it space tends to stretch quite a bit, so I recommend you to use pots of 7 liters, to control the growth and can place up to 14 specimens per m2, achieving a productivity that can reach 550 gr per m2. As far as the lighting system is concerned, the one that best suits it is an HPS spotlight with 600w and Cooltube reflector, which takes advantage of the intraction air to cool the bulb and thus extend its useful life, keeping the temperature of the crop at bay.
In outdoor crops, I like very much to be able to choose which nutrients I contribute to my crop, so if you are like me, I advise you to use a Light substrate, that is to say that they are not fertilized, like Biobizz's Light Mix. This substrate is spongy to the touch, reminds a lot of coconut, but has the consistency of soil, and is very chosen for its high capacity to retain nutrients. For rooting phase I recommend Radical Roots from Snoop's Dogg Nutrients, which provides everything you need for optimal root development. Subsequently growing, I always like to add earthworm humus and for flowering it works great Green Explosion by Top Crop. Cultivating under these premises I have been able to collect up to 1000 gr per plant ¡A madness!
Discover the hand of your trusted online Growshop, Gorilla Candy by Eva Seeds. Enjoy an unparalleled cannabis experience!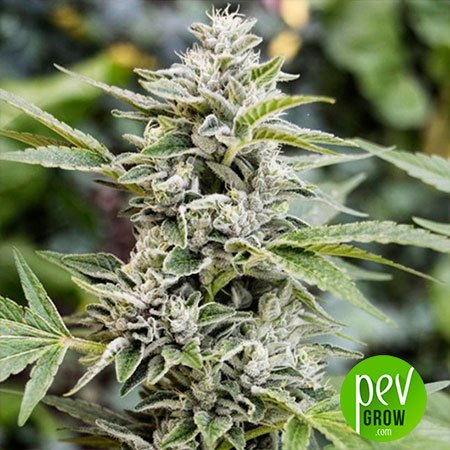 You may also be interested in: