PevGrow presents the new variety of Sweet Seeds for this 2020, Crystal Candy XL Auto! The R&D department of Sweet Seeds has done its homework very well, creating a variety of cannabis that stands out for its very successful organoleptic properties, as well as for its excellent resin production.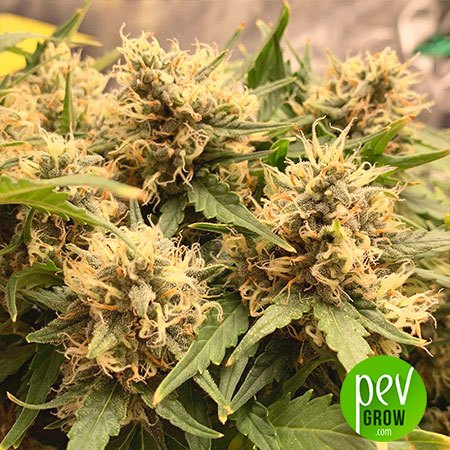 What is the structure of Crystal Candy XL Auto?
This autoflowering strain of indica predominance, stands out for stretching much more than the average autoflowering plants, it can reach 4.59 ft. (140 cm.) in height. Its branching is abundant and its buds are very tight and well loaded with resin, are a spectacle for the senses.
What does Crystal Candy XL Auto taste like?
A weed of very special taste and aroma, dominated by a touch of fruity gummy, where if you have a very sensitive palate, you can perceive touches of sour strawberry and melon, Incredible!
What is the effect of Crystal Candy XL Auto?
After the first puff, it will take you to a intense stoner, without leaving you KO is quite relaxing, ideal for enjoying an afternoon of movie and blanket with your partner or enjoy a nice chat with friends.
How do you grow Crystal Candy XL Auto?
Indoors, light intensity is vital for maximum development. For example, in a 3x3ft (one square meter) growing space, I would put a 400w HPS bulb and a cooltube reflector, so that the heat from the cabinet does not rise up, placing it in 2.9 US gal (11 liter) pots, so that its roots have plenty of space to deliver their best version. As it grows you can give it a boost by adding Top Crop Auto.
Outdoors, as a good autoflowering plant, it loves to feel bathed by the warm summer sun for as long as possible, so even though it can stand the cold, I plant it at the end of May, taking full advantage of the extra sunlight of the summer season. In flowering, to further improve its organoleptic properties, add Bloom 2 by Advanced Hidroponics.
How much does Crystal Candy XL Auto produce?
Indoors, production varies between 15 and 22.9 oz per 3x3ft (425 and 650 grams per m2). Outdoors, yields can range from 2.12 to 10.6 oz (60-300 grams) per plant. It all depends on your ability and the climate where you live!

Crystal Candy XL Auto by Sweet Seeds lands in our online growshop to become a legend. Buy now!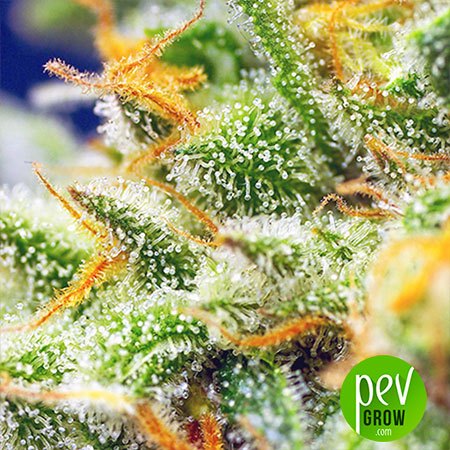 You may also be interested in: