Cream Mandarine XL Auto from Sweet Seeds has just arrived at your trusted Grow Shop. This autoflowering version of Cream Mandarine is a real madness in terms of productivity, with a cultivation cycle of 11 weeks from germination.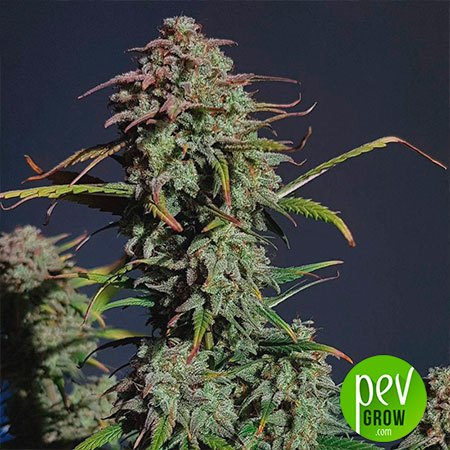 What does the marijuana plant Cream Mandarine XL Auto look like? 
Structurally, Cream Mandarine XL Auto is a 70% dominant indica hybrid, tall due to its Thai genetics, which makes it stretch up to 150 cm under the spotlights, an exception in the autoflowering world. Its structure is easy to handle, with large ramifications and a medium-long distance between knots, so you will have fairly similar plants and large productions.
What does Cream Mandarine XL Auto taste like? 
Wow! This is the first expression you will get when you try Cream Mandarine XL Auto. Its sweet mandarin flavour is irresistible, a citrus sensation you'll never forget! 
What effect does Cream Mandarine XL Auto have? 
The high that causes is very stimulating and creative, a perfect marijuana to smoke by day as it is very cheerful and clear-minded. 
How is Cream Mandarine XL Auto grown? 
In indoor crops, it is best to place it in 11 litre pots, as it needs a little more space and so that you can exploit it to the maximum is necessary. You can place 9 floors per m2. With regard to the lighting, place it under an HPS spotlight with 600w of power, accompanied by a cooltube reflector, with which you will increase the efficiency of the spotlight and reduce the heat it emits. 
In outdoor crops, let it grow wild, because it will stretch up to 180 cm high, with a spartan resistance to anything that stands in its way. To do so, you can put it in a fairly large pot from the beginning or plant it in mother earth. I usually opt for the first one in autoflowering plants, because this way you avoid that in transplants you can damage the roots and spoil the harvest. Take good care of the Ph of the Soil with Bio Nova PH -, with which you can go reducing the PH until taking it to the optimal levels. 
How much does Cream Mandarine XL Auto produce? 
Cream Mandarine XL Auto is a champion in terms of yields as, for example, under the spotlights harvests tend to range from 400 grams per m2 and outdoors, 300 grams per plant in optimal conditions with a pot of 18 liters. Unbelievable but true. 
Cream Mandarine XL Auto by Sweet Seeds. Adult Pleasure! Now Available at PevGrow!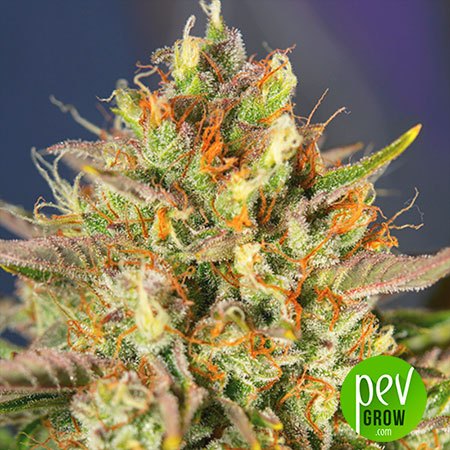 You may also be interested in: