I have great news, it has arrived to our online store the automatic version of a classic, Cream Caramel Auto from Sweet Seeds! If you are already a faithful follower of the seasonal version, the autoflowering will not let you down, as it keeps intact the flavour and aroma you like so much, with a much shorter cycle and very good production levels.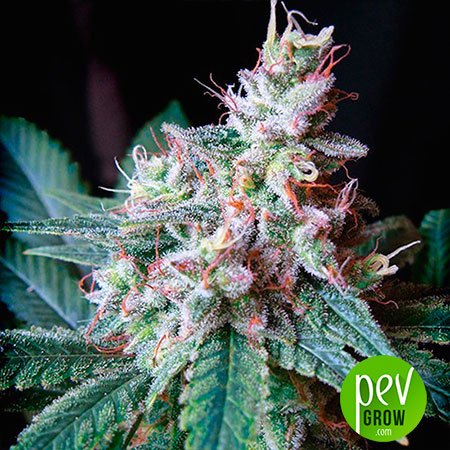 How is the marijuana plant Cream Caramel Auto? 
This variety mostly indica appreciates a lot of light, growing strongly and vigorously, with a flatter structure and a tendency to branch out. It will be ready for cutting 8 weeks after planting, both indoors and under sunlight. 
What does Cream Caramel Auto strain taste like? 
Its taste is very sweet and earthy, but in the end it reminds a lot of a candy, a spectacle for your senses.
What effect does the marijuana Cream Caramel Auto have? 
From the first puff you will notice how a sensation of well-being and total relaxation invades your body, a pleasant sensation that runs all over your body with an unstoppable shiver from head to toe, which will make you fall asleep as if you were a baby.
How is Cream Caramel Auto planted? 
In indoor crops, do not let the room fill with humidity, to do so, control it with a thermometer with digital probe, with which you can measure the values assuring you that they are between 40 and 70%. To control it and reduce it, you will need to install a dehumidifier, which if you live in a very humid climate all year round, you will have to leave it plugged in all the time. With pots of 11 liters you will fit 9 specimens per m2, so you will get very manageable plants. 
In outdoor crops, he loves sunny climates, and the key to success is planting on mother earth, mixing earthworm humus, getting the plant to grow without deficiencies and with the quality that provides an organic crop. In flowering, to finish off the work, you must add Top Crop Super Guano, which guarantees a greater growth of the flowers and greater fattening of the buds, thanks to its extra contribution of phosphorus and potassium. 
How much does Cream Caramel Auto produce? 
Indoors, putting it at 20 hours of light throughout the cycle, you can collect up to 450 grams per m2. In outdoor crops, if it has all the sun it needs and you practice an organic crop, you can cut between 80-90 grams per plant. 
Cream Caramel Auto: All the qualities of a seasonal variety in autoflowering version! Now available in PEV Grow!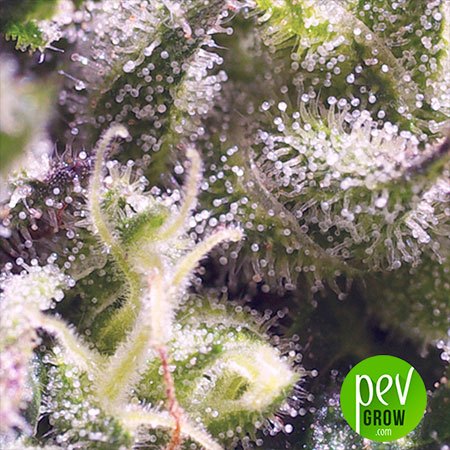 You may also be interested in: