Pevgrow and Sweet Seeds bring you Green Poison, a cannabis plant of indica predominance that combines the best of both phenotypes, large and resinous buds with a very powerful psychoactive effect that will take time to forget.
This strain grows strong and compact, its flowers at the end of flowering seem to be bathed in flour due to its high concentration of trichomes. It is important that you know that the effects of these varieties will accompany you after the first puff and are clearly psychedelic, so it is not advisable to enjoy it if you soon have important tasks to do. Enjoy the best of its powerful effect!
In addition, we are talking about a real winner of cannabis cups. At the end of this text you can see the complete list of cannabis awards achieved by this incredible seed.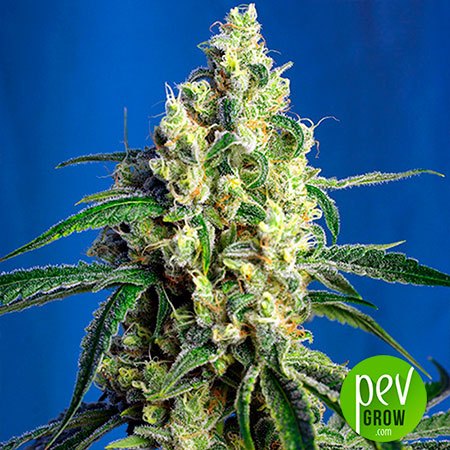 How to grow Green Poison?
No matter where you get the chance to grow it, it behaves like a champion in any environment. For example indoors, in just 55 days of flowering with a 400w HPS bulb in a 1x1m cabinet, you can harvest up to 1.6 oz. (45 grams) of rock-hard buds per plant (9 pots of 2.9 US gal/11 liters).
Outdoors is ready to harvest when autumn begins in the northern hemisphere. If you've planted them in the ground and fed them with organic nutrients you can get up to 24.7 oz (700 grams) of the best quality flowers, and they're likely to grow to over two and a half metres tall.
This cannabis has a floral flavor with fresh fruit nuances that will fascinate you. As for its brain effect I recommend you to be in a quiet place with people you trust because you will laugh at any nonsense that happens. When you get over the nonsense, you will enter a state of relaxation and tranquility very pleasant, being a suitable weed to treat pain, insomnia and even loss of appetite.
Prizes obtained in the different cannabic competitions:
3rd Prize - Exterior- 1st THC Valencia Cup - 2011
1st Prize - Best Indica - Cannabis Canarias Cup - Winter Edition - 2011
2nd Prize - Interior - 1st Thais María Cup - Alicante - 2011
1st Prize - Best Indica - Cannabis Canarias Cup - Summer Edition - 2012
3rd Prize - Interior - Copa del Mar - Argentina - 2013
2nd Prize - Interior - VI C.A.B.A. Cup - Argentina - 2013
3rd Prize - Exterior - 1st Tasting Cup North Zone (CCZN) - Argentina - 2015
2nd Prize - BHO - Associations - VI THC Cup - Valencia - Grow Thc Caravaca - 2016
1st Prize - Professional Interior - III Cannaval Cup - Tenerife - Grow Sweet Seeds Malasaña - Madrid - 2016
1st Prize - Exterior - VIII Copa Mendoza Cosecha Añeja - Mendoza - Argentina - 2017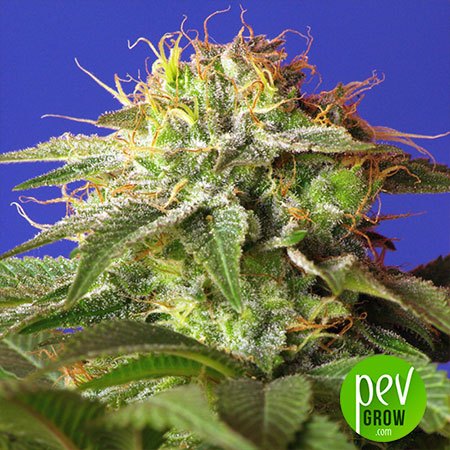 You may also be interested in: