You can now find available in PEV Grow one of the latest to reach the Sweet Seeds seed catalog, the new member of the Red Family Auto Red Poison! Derived from the combination between a Green Poison and a purple Kush, which give rise to a plant of unique beauty, excellent resin productions and a flavour that will drive any smoker crazy.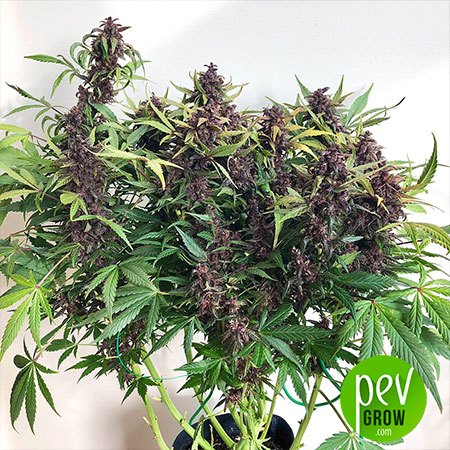 What is the structure of Auto Red Poison? 
This autoflowering cannabis plant is a dominant Indica phenotype, short and very easy to handle, fast growing and strong, it has a very strong central stem, from which emerge very long and flexible lateral branches, which will not break with the weight of the harvest. You will be able to cut it only 10 weeks after germination. 
What does Auto Red Poison taste like? 
Its taste is very fruity and sweet, undoubtedly a very rewarding experience, which encourages to smoke it again and again without rest. 
What is the effect of Auto Red Poison? 
Its effect begins to be noticed about 2 minutes after the first puff, first you will be invaded by a tingling that will gradually turn into a feeling of heaviness, in which your eyelids will not be able to stay open, so it is perfect for resting. 
How is Auto Red Poison plant grown? 
In indoor crops, is quite a spectacle, very easy to cultivate and the only thing it requires is a focus of enough intensity, because in such a short time needs much light to grow at maximum in 7 weeks of flowering, so you must install a HPS focus with 600w of power and a cooltube reflector. With 11 litre pots, you can put up to 9 plants in a 1 m2 cabinet, achieving really good productions. Its aroma is very pleasant but intense, so you will have to install a charcoal filter so that the neighbors do not suspect. 
In outdoor crops, the more sun the better, in fact, he likes temperate climates very much. It goes totally unnoticed since it does not usually exceed 100 cm in height, so it is perfect so that the neighbors do not even notice its existence.
How much does Auto Red Poison cannabis plant produce? 
Both outdoors and indoors, the production of this weed is really good. Outdoors yields are between 80-90 grams per plant, although indoors is where you can squeeze the most, between 400-550 grams per m2. 
If you're looking for a special marijuana plant, Auto Red Poison is going to be one of your favorites!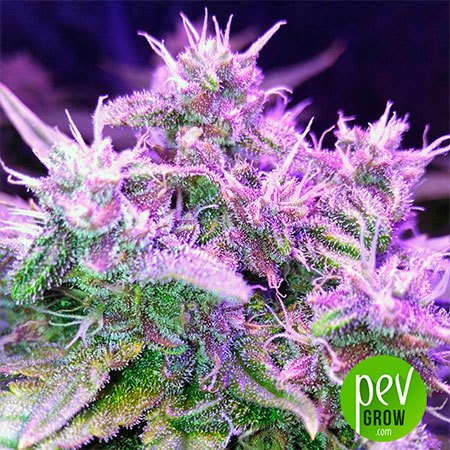 You may also be interested in: