100 day satisfaction guarantee
Discreet delivery worldwide
Unlimited cash on delivery
Description
Play Text to Audio
Green Crack is a feminised variety, of the American bank cannabis seeds Humboldt Seeds.

This marijuana plant is born of the cross between a 1989 SSSC Skunk #1 and a Isolated Afghani Cut. The result is a Sativa autoflowering hybrid, strong, sturdy, easy to grow, a short bloom, powerful and productive.
Green Crack grows strongly, growth should be controlled in order to have enough space for flowering. It looks like a Christmas tree, with an abundant production of large and heavy buds, covered with resin.

Green Crack is a range aimed at those looking for aromatic qualities and sweet and fruity taste of excellent quality, and high performance. It is a very popular variety in California.

Green Crack has an intense aroma and a fruity flavor, with notes of mango, pineapple, exotic woods and incense. The effect is a potent brain stimulant and euphoric rush, typically Sativa. What's more this strain is suitable for therapeutic use.
We remind our customers residing in France that cannabis seeds not listed in the European Community catalogue are products intended for genetic conservation and collecting, but not for cultivation. It is strictly forbidden to germinate them on French territory, except for those authorised by the European Union. We advise our customers not to violate the law in any way and we cannot be held responsible for their use.
Data sheet and characteristics
Type:
Feminized
Banks:
Humboldt Seeds
Genetics:
Afghani
Green Crack x California Orange CBD
Skunk
Phenotype:
40% Indica / 60% Sativa
Harvest outdoor H.N:
Late September
Harvest outdoor H.S:
Late March
Indoor production:
400-600 g/m2
Outdoor production:
1000-3000 g/plant
Outdoor height:
1-3 m.
Indoor flowering period:
56-63 days
Features:
Rapid flowering
Weather:
Sunny / Mediterranean
Temperate / continental
Effects:
Medicinal
Psychoactive
THC:
18%
CBD:
0.1%
Flavor and aroma:
Fruity
Incense
Mango
Wood
Opinions and doubts about Green Crack 2.0
Leave us your opinion or ask us any questions you have about this seed and participate in the raffle!
Among all those who comment or send us your questions, there will be a monthly raffle for a €50 voucher for your purchases at Pevgrow. What are you waiting for? Write us and participate!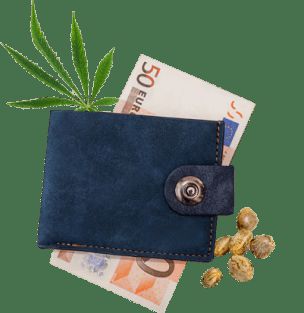 Customer questions Green Crack 2.0
Customer reviews Green Crack 2.0