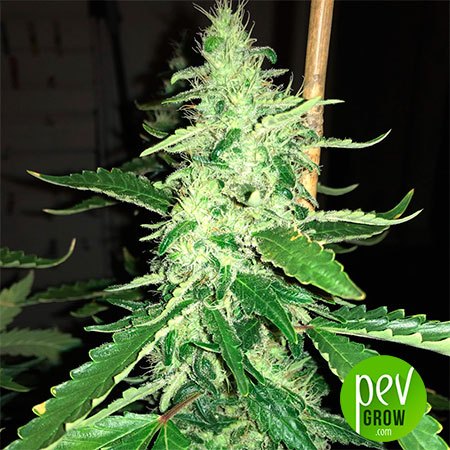 The new Green Crack. Blessed be! This variety has been born to conquer the heart of everyone who tries it, both for its organoleptic qualities, and for its enormous capacity to produce first class buds. All this is the result of the combination of genes a Skunk # 1 of 1989 and a clone of a weed native to Afghanistan, simply impressive!
What is Green Crack strain like?
Green Crack is a relatively balanced, though slightly sativa-dominant hybrid. Its development is strong and its flowering is fast, between 60-65 days if you grow under the lights, ready to late September outdoors. Structurally it shows much more its indica side, its shape is the typical Christmas fir, although it tends to stretch above average.
How does Green Crack weed taste?
Its taste of pineapple and mango is terribly addictive, powerful and long lasting, quite long lasting in the mouth, the prelude to a high effect.
What are the effects of Green Crack strain?
The effect is perfect to enjoy time with friends and a few beers, mental and fun. You'll be the king of the party! Medicinally is very much loved for its anxiolytic properties.
How do you plant Green Crack?
Under artificial light it is important to keep humidity at bay, this should always be between 40% and 70%, install a dehumidifier for this, especially if you live in a coastal area where humidity is very high. With pots of 2.9 US gal (11 liters), you will get important specimens, but you will need space, if you do not have so much put it in pots of 1.8 US gal (7 liters) to get smaller specimens.
Outdoors under the light of the sun, put it in a substrate of quality, I like to control the whole process of fertilization, I put it in a substrate Light, Light Mix by Biobizz is the one that gives me better results, especially adding in growth Karbo Boost and in flowering Green Explosion.
How many grams does Green Crack produce?
Indoors, I have collected 21.2 oz per 3x3ft (600 grams per m2). Outdoors, with space and good climate, it offers crops between 28.2 and 35.3 oz (800-1000 grams) per plant.
Get the new queen of catalogue, Green Crack. You can't let it get away!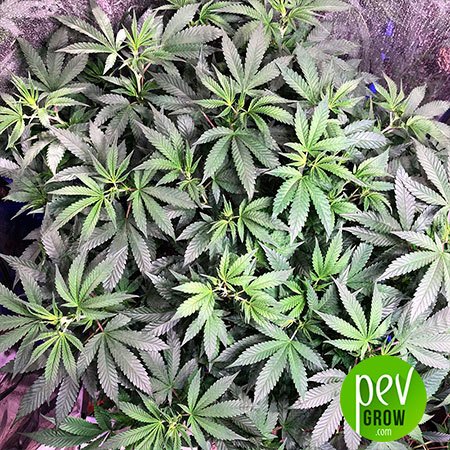 You may also be interested in: