Dear cannalovers!! Welcome to PEV Grow!
Spain Bulk Seeds pays a heartfelt tribute to Jack Herer, tireless activist author of "The Emperor has no clothes", who has been a key figure in the history of cannabis, as he has always believed in hemp as a solution to some of the world's problems.
High monoterpenic concentration is key to identify this chemovar as Sativa, because Jack Herer CBD Auto is formed by a powerful sativa lineage, but differentiated by its high content in CBD.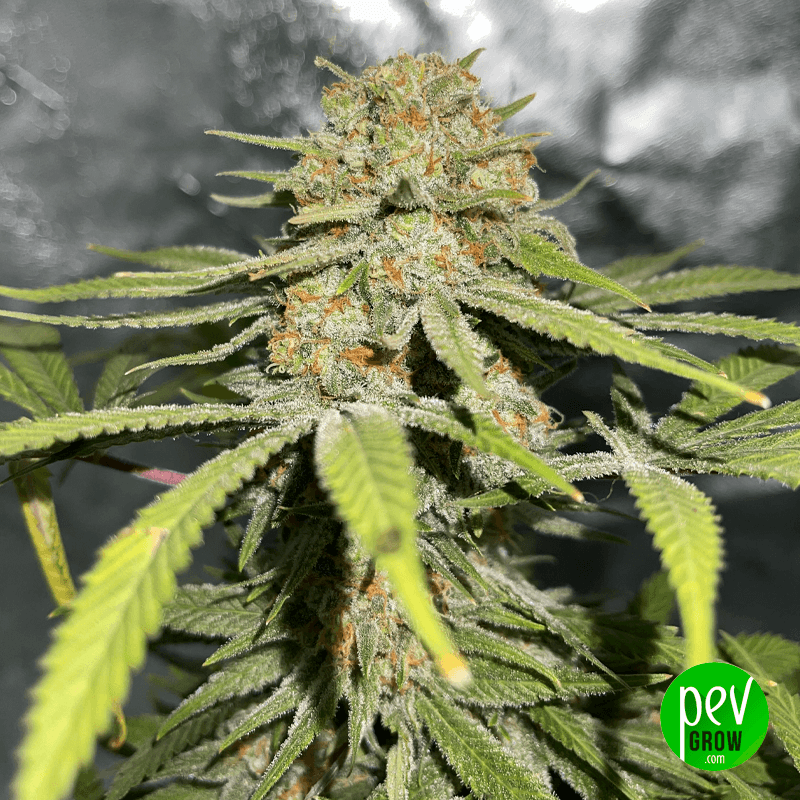 Although the male ancestor of this CBD chemovar,
Jack Herer
, may show several phenotypes in its lineage, this autoflowering hybrid has kept a
fast flowering and dense, robust and abundant bud structure
.
Starting from Jack Herer's genetic base, as a common ancestor and the basis of its most sativa phenotype, it has been possible to stabilize the contribution made to the THC-rich base along with the most characteristic monoterpenes typical of Jack Herer's most sativa phenotype.
The Jack Herer cannabis strain is a unique genetic, belongs to the old European school, being winner of many awards, has been developed and produced by the best Dutch seed banks. It should be noted, therefore, that its parental phenotype gives it a homogeneous and uniform genetic base, as well as a high yield and a high organoleptic quality.
The legendary Jack Herer strain has been increasing its potency in THC due to the selection of highly psychoactive clones by the best breeders in the world. Although the objective of developing chemovars with such high percentages of THC has ceased to be paramount, since, the result of the latest research concerning cannabinoids, report us about the positive effects due to the action of all cannabinoids in a synergistic manner (Entourage effect), taking into account the most recently studied cannabinoid: Cannabidiol. 
This autoflowering and feminized cannabis strain provides a chemotype that stands out for its CBD:THC ratio of 1:1.2, softening the powerful effect of the THC-rich chemotype that characterizes it, making it an excellent strain for medicinal use. Its THC content is slightly higher than the ratio 1:1, preserving an average percentage of 12% for this cannabinoid.
The effect that this strain provides is light, creating a refreshing and stimulating initial impact, for further to get a gradual effect of peace and tranquility, avoiding the psychoactive high that can cause an acute crisis of panic or paranoia.
Of fast flowering, it will be ready in about 10 weeks from its germination, without any delay, provided that is grown under high intensity and mixed spectrum lamps, with a photoperiod of 20 hours of light and 4 hours of darkness after the appearance of the pair of cotyledons.
Jack Herer CBD Autoflowering is the result of multiple hybridizations of different genotypes, but also adjusting the  cannabinoid and terpene profile with industrial hemp chemovars, as well as the autoflowering trait provided by the Rudelaris genotypes.
The aim has been to obtain a 60% Sativa genotype with chemotypic features of high concentration in CBD, also recognizable by its high content in monoterpenes, among which Linalool stands out.


What is Linalool?
Linalool is one of the most minority terpenes in Cannabis, and also is one of the terpenes which provides the floral and spicy aroma that you can enjoy in some cannabis strains. It's also a terpene that can be found in many varieties of mint.
Among its outstanding medicinal effects, it is worth mentioning its activity in the relief of symptoms such as pain, depression, seizures, inflammation, insomnia, besides acting with some sedative and anxiolytic activity.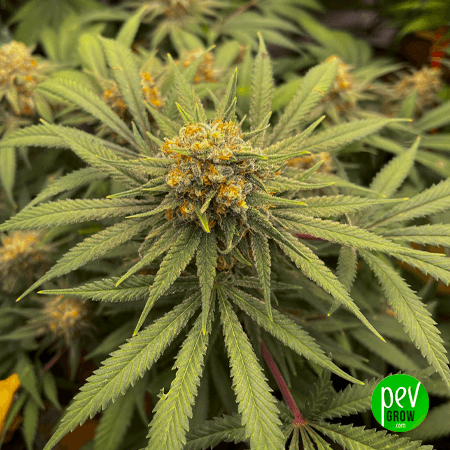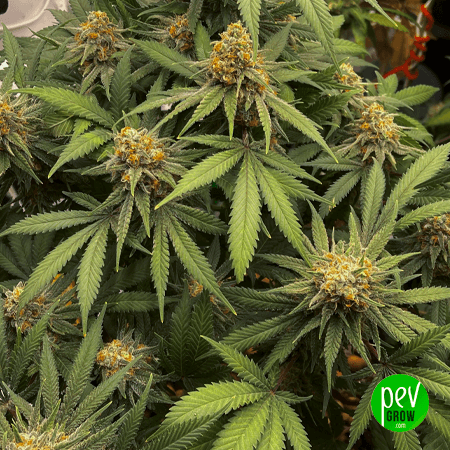 The potential indications of Linalool range from its application as an analgesic in Multiple Sclerosis, Dystonia, Arthritis, post-operative pain, as well as chronic pain of different nature, being ideal for all those patients who try to reduce their dose of opioids for the treatment of pain. 
As an
anticonvulsant
, it has a
special potential for concomitant treatment with Cannabidiol
for epilepsy, brain damage, brain tumors and hydrocephalus.
Antidepressant, sedative and sleep-inducing activity has also been described, pharmacological action that is greatly enhanced if this terpene is given along with the rest of the extract with balanced THC and CBD contents. In the case of sedative action, the administration of Linalool with an atypical cannabinoid such as CBN (cannabinol) considerably increases the sedative activity of the extract.
As an anti-inflammatory, Linalool, it shows very promising for the treatment of disorders with high rate of inflammation such as Crohn's disease, arthritis, Alzheimer's, asthma, fibromyalgia, dermatitis, lupus, and Parkinson's among many others.

Although more research about Linalool of higher quality and depth is needed to establish treatment criteria with the use of this terpene and the cannabinoids that accompany the whole extract, for each of these ailments.
The medicinal value lies in the extracts derived from the plant, using for instance Rosin Hash and BHO, or any other more professional extraction methods.
You may also be interested in: