Northern Light Bulk Seed Bank
100 day satisfaction guarantee
Discreet delivery worldwide
Unlimited cash on delivery
Description
Play Text to Audio
It's here! The version by Bulk Seed Bank of one of the most exclusive genetics on the cannabis planet, Northern Lights! The origin of this variety is in the genetic combination between a local race of Thailand and an Afghan, giving birth a marijuana plant that is impossible to leave you indifferent, very tasty, high quality and with a fast maturation. What else could you ask for? 
What is the structure of Northern Light marijuana plant?
This dominant indica hybrid has a very fast growth, not without strength and vigour. Its structure is very typical, flattened and manageable, with a tendency to branch out at the base and shorten as it rises towards the tips, giving it the characteristic shape of a Christmas tree. In 6-7 weeks flowering indoor will be completely ready to cut.
What does Northern Light marijuana taste like?
Its flavor will enchant even the most demanding palates, it is undoubtedly one of the characteristics that have catapulted it to cannabic stardom. It is very sweet, with a clear and fresh background of exotic fruits, seasoned with a spicy, potent and tasty finish.
What effect does Northern Light variety produce?
Like good indica it does not disappoint, it is very powerful and relaxes enough, in fact I recommend you to smoke it at the end of the day, you will put aside all your problems and submerge yourself in a trip to the island of pleasure, Of which you will not want to return!
How is Northern Light plant cultivated?
Indoors, the ventilation is very important to avoid problems of rotting, for which you must program the extractor so that it connects whenever it is the focus and in the hours of darkness, you must program it to turn on 15 min per hour in growth and 30 min per hour in flowering. As for the pots, Northern Light is a plant that doesn't need too much space indoors, so with 1,8 US gal/7 litre pots you'll have plenty of space and you can place up to 14 plants per 3x3ft/m2.
Outdoors, put it in a 10,6 US gal/40 litre pot with Complete Mix of Top Crop as a substrate, which is prepared with all the nutrients that the plant needs during the entire growing cycle, although of course a good support with stimulators does not hurt. In growth, the one I like the most is Top Crop Green Explosion, an organic fertilizer that has been formulated with seaweed. In flowering, Grotek Monster Bloom, which increases the levels of phosphorus and potassium required by the plant to produce more buds.
How much does Northern Light plant produce?
Indoors, you can produce up to 19,4 oz per 3x3ft (550 grams per m2) and outdoors, 49,4 oz/plant (1400 grams per plant) Unbelievable right? But as real as life itself!
Northern Light by Bulk Seed Bank is already at PEVGrow. Live an unforgettable experience!
We remind our customers residing in France that cannabis seeds not listed in the European Community catalogue are products intended for genetic conservation and collecting, but not for cultivation. It is strictly forbidden to germinate them on French territory, except for those authorised by the European Union. We advise our customers not to violate the law in any way and we cannot be held responsible for their use.
Data sheet and characteristics
Type:
Feminized
Banks:
Bulk Seed Bank
Genetics:
Afghani
Thailand x Afghana Native Breed
Phenotype:
Indica 90% - sativa 10% hybrid
Harvest outdoor H.N:
Late September
Harvest outdoor H.S:
Late March
Indoor production:
19,4 oz per 3x3ft
Outdoor production:
49,4 oz/plant
Indoor height:
Short
Outdoor height:
Medium
Indoor flowering period:
6-7 weeks
THC:
19-24%
Flavor and aroma:
Fruity
Spicy
Opinions and doubts about Northern Light Bulk Seed Bank
Leave us your opinion or ask us any questions you have about this seed and participate in the raffle!
Among all those who comment or send us your questions, there will be a monthly raffle for a €50 voucher for your purchases at Pevgrow. What are you waiting for? Write us and participate!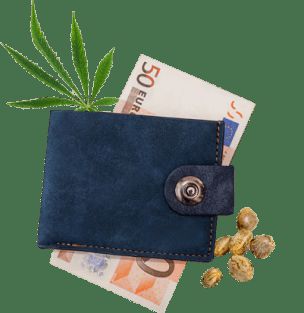 Customer reviews Northern Light Bulk Seed Bank