100 day satisfaction guarantee
Discreet delivery worldwide
Unlimited cash on delivery
Description
Play Text to Audio
PEV Grow presents the new creation of Bulk Seed Bank, a very special seed bank that comes to your Growshop online with one of its new varieties just out of the oven, the great Guerilla Glue Auto! Its origin is the result of the combination between Gorilla Glue x Sativa/Indica x Ruderalis, and the fruit is a very productive auto-flowering weed with magnificent resistance outdoors.
What is Auto Guerilla Glue like?
Auto Guerilla Glue is a balanced hybrid between Sativa and Indica, so it offers the best of each world. Its height does not exceed 100 cm both outdoors and indoors, making it the perfect variety for small crop spaces and unnoticed in your garden under the gossip of the neighbor. It will be ready in just 11 weeks after germination.
What is the taste of Auto Guerilla Glue?
Its flavor offers a perfect combination between sweet and fresh nuances, you can discern some wonderful touches of pine with a balsamic touch, but over which stands out undoubtedly a pleasant sweetness.
Which is the effect of Auto Guerilla Glue?
Its effect is very balanced, with an active mental start and very pleasant with a relaxing descent that is perfect as it does not prostrate you to the sofa and whose medicinal benefits have been demonstrated, relieving the side effects of chemotherapy, such as nausea and vomiting.
How is Auto Guerilla Glue grown?
In indoor crops, put it at 20 hours of light during the entire growing cycle, with a 350w LED lighting system. Thanks to its efficiency will help you save a good peak in the electricity bill. With regard to the flowerpots, I recommend you to use flowerpots of 11 liters, by its size and its rapidity of growth does not need more and you will be able to place up to 9 specimens by m2.
In outdoor crops, its resistance to attacks of pests and cold is bestial, withstands everything they throw, so it is a great alternative for those who start in this world. I advise you to use a substrate already fertilized, as Heavy Mix of Top Crop that comes with everything necessary to confront with guarantees all the stage of growth, where you will only have to water and in flowering you add Guano of bat to promote the fattening of the flowers and ready!
Looking for a versatile and productive autoflowering strain? Auto Guerilla Glue is your weed! Do not miss the latest creation of Bulk Seed Bank at the best price!
We remind our customers residing in France that cannabis seeds not listed in the European Community catalogue are products intended for genetic conservation and collecting, but not for cultivation. It is strictly forbidden to germinate them on French territory, except for those authorised by the European Union. We advise our customers not to violate the law in any way and we cannot be held responsible for their use.
Data sheet and characteristics
Type:
Autoflowering
Banks:
Bulk Seed Bank
Genetics:
Gorilla Glue x Sativa/Indica/Ruderalis
Phenotype:
Sativa/Indica hybrid
Indoor production:
550 gr/m2
Outdoor production:
60-250 gr/plant
Crop cycle since germination:
75 days
Features:
High Yielding
Weather:
Cold climates
Effects:
Medicinal
Relaxing
THC:
22%
Disease:
Cancer
Flavor and aroma:
Pine
Symptoms:
Sickness
Opinions and doubts about Auto Guerilla Glue
Leave us your opinion or ask us any questions you have about this seed and participate in the raffle!
Among all those who comment or send us your questions, there will be a monthly raffle for a €50 voucher for your purchases at Pevgrow. What are you waiting for? Write us and participate!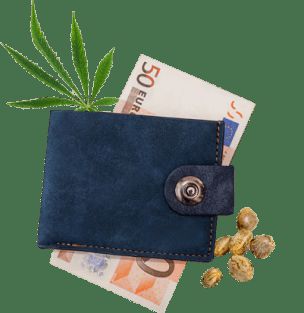 Customer reviews Auto Guerilla Glue