The feminized seeds Northern Light from Spanish Seeds, are the result of the self-pollination of an elite clone of excellent quality of this mythical indica genetics. In the following lines you will find an in-depth description of its qualities and special characteristics.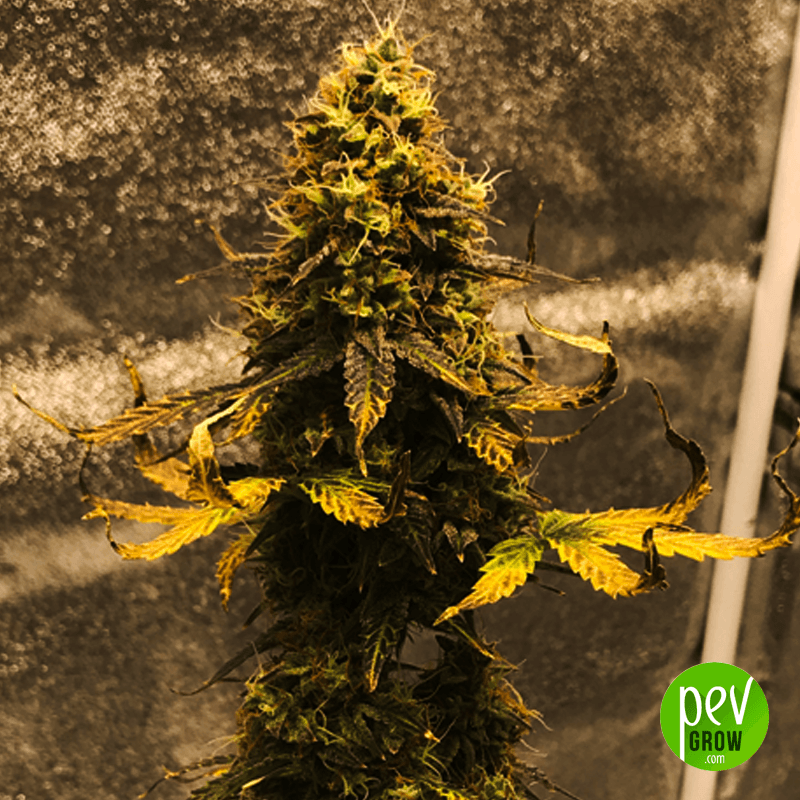 What is the genetics of these feminized seeds?
There are seeds S1, and to get them it is necessary to take several cuttings from the Northern Lights mother plant, reverse a part of them, and pollinate the rest. It could be said that it is a cross by itself, and it is a widely used technique in cannabis breeding, since in a single step it allows to stabilize a large number of traits in the offspring.
It is thought that the genetic origin of this strain is a cross between Tai and Afghani, which later stabilized generation after generation selecting the most indica populations, until it became a IBL variety.
How is 
Northern Light

morphologically?

It is one of the commercial plants with the most compact structure, with minimal distance between nodes, very thick and strong stems, wide and dark leaves, and medium / short stature. Its appearance is largely reminiscent of its Afghan ancestors, and during flowering it develops a huge main bud, where it concentrates most of the production, with very little branching, except if it is given a long period of vegetative growth.
How are these Spanish Seeds grown?
Before the advent of autoflowering, Northern Lights along with Afghani # 1, Hindu Kush, and other indica, were the most appropriate seeds to recommend to people who are starting to grow cannabis for their own consumption. This is due to the ease of cultivation they offer, also to their ability to withstand certain hazing that usually occurs when we begin to cultivate, so if you have not been with this hobby for a long time, consider trying these semis.
In indoor cultivation the choice is simple, a SOG with these seeds guarantees to exploit their performance to the maximum. With  16 specimens per m2 in 1.8 US gal (7-liter pots) you will cover the entire space with giant central buds, and the air will be able to circulate without problems between the plants, something important with these varieties that generate such compact flowers. Northern Lights x Northern Lights is a plant that does not stretch much during flowering, it usually doubles its size at most, and it is a factor that you have to take into account, if you want it to end up with an approximate height of 80 cm, change the photoperiod to the flowering cycle when on average they reach 40 cms.
Outdoor growers have several options to get a good harvest with these seeds. If you germinate them soon and you plan to make a tree from this plant, it is best to prune so that the production is distributed throughout the structure as best as possible. On the other hand, if you are going to sow late and they will not become very large, you can leave them as is, without pruning, but try not to get the buds wet when they begin to be formed, because it can lead to the appearance of fungi and lose part of the harvest.
When is the 
Northern Light

harvest coming?

Just as the growth is slower than that of sativas, the flowering of this genetics is ultra fast, so in the end it compensates the whole cycle. In indoor cultivation it only needs 7 weeks of flowering to be ready to harvest.

Outdoors it is cut at the end of September in the northern hemisphere, except if you like the very narcotic effect, in that case you can let it ripen until the beginning of October. In the southern hemisphere it is cut in late March or early April.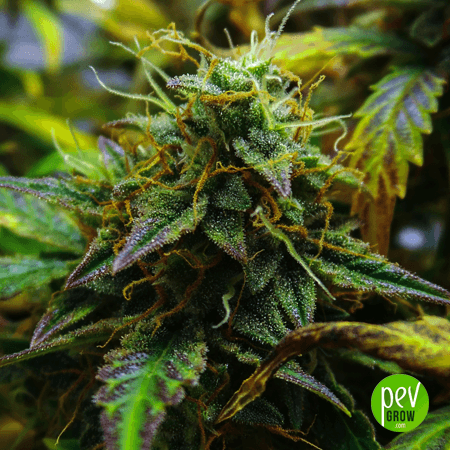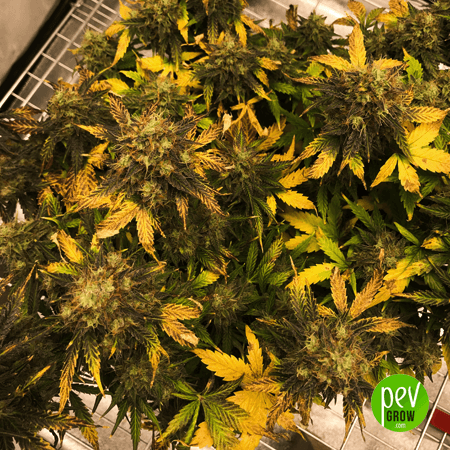 How much do these seeds produce indoors and outdoors?
The yield is one of its most outstanding qualities, reaching 
21.2 oz per 3x3ft(600 grams / m2
 )in indoor crops illuminated with the latest generation LEDs or 600w HPS. Grown in the open air or greenhouse, each 
Northern Light
by Spanish Seeds
can exceed (

38.8 oz/)

1000 grams
of dry grass, something that is not available to everyone.
How is the aroma and taste of
Northern Light

?

Its aroma is not very intense, something that can be very interesting in certain indoor crops, because until you touch the buds in bloom they barely give off odors, which are fresh and musky. The smoke is very soft, it does not scratch nothing if a good root wash is done, and it leaves a taste in the mouth that reminds of honey, sweet and very pleasant.
How can its effect be described?
It is totally indica, very remarkable on a physical level, with a medium level of psychoactivity, and very interesting from a medicinal point of view. Reduces mental anxiety at the same time that relaxes the muscles, and it is special before going to sleep, because it leaves you in a state of peace that optimizes rest.
Buy feminized seeds 
Northern Light

from Spanish Seeds online

If after so many years it is still of the most cultivated seeds, with all the hybrids that have come out throughout this time, it will be for a reason. The quality of this genetics is indisputable, and now you can also get it for an incredible price, take advantage of it!
You may also be interested in: