Sugar Candy
Offer!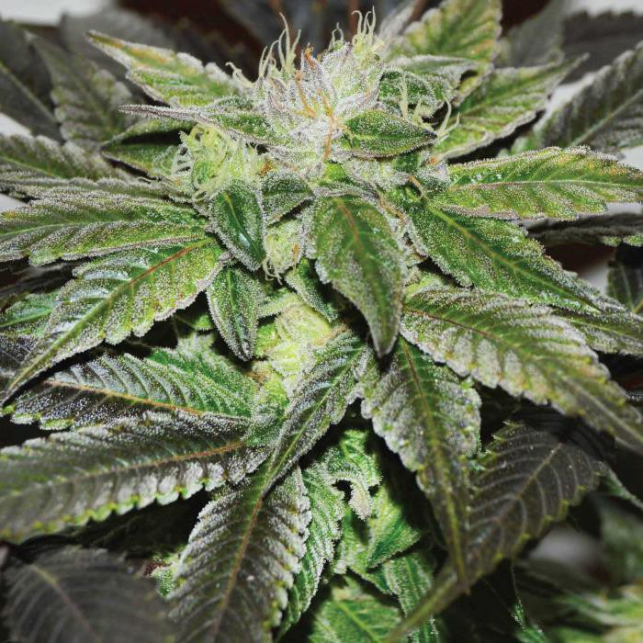 Description
Piensa En Verde presents a preview Sugar Candy, hand of Delicious Seeds.

The Spanish bank seeds, delights us with one of the marijuana plant with higher content of THC, all wrapped in a citrus, fruity scent will not forget.

Sugar Candy, is the result of crossing two of the most awarded cannabis genetics, first we find Sugar Black Rose and the other Caramelo, between these 2 strains accumulate 20 awards, there must be.

Sugar Candy honorably represent their kindreds, this hybrid phenotype 60% Sativa / 40% Indica, with an average height grows, its powerful trunk added to its abundant secondary branches, portends abundant harvest ahead.
Flowers in just 7-8 weeks, at which time the marijuana plant is full of large, dense buds completely resinated.

As already mentioned, Sugar Candy is very grateful marijuana, comfortably beating the half kg / m2 buds with a THC level of 25%.

We can not forget its distinctive sweet flavor, combining taste of mango, cookie and mint, with hints of licorice and lavender.

Exquisite!
More info
Properties of Sugar Candy from Delicious Seeds:

Type marijuana: Feminized
Phenotype: mostly sativa
Genetics: Sugar Black Rose x marijuana Caramelo
Flowering: 50-55 days
Production: up to 600g / m2
Data Sheet
| | |
| --- | --- |
| Features | Exterior |
| Features | Interior |
| Features | Hybrid seeds |
| Effects | Psychoactive |
| Banks | Delicious Seeds |
| Flavor and aroma | Lemon |
| Flavor and aroma | Orange |
| Flavor and aroma | Lavender |
| Flavor and aroma | Mint |
| Flavor and aroma | Mango |
| Type | Feminized |
Send us your questions! We are happy to help you.
There are no questions about this product, be the first to ask!
| | |
| --- | --- |
| Teralee H. el día 15/04/2018 | One of two seeds sprouted. To be fair, this was my first time growing but I planted 8 seeds, 4 different strains (2 of each). 7 of 8 sprouted. The only one that didn?t was the second sugar candy |
---