Now you can buy in your trusted grow shop Sugar Black Rose from Delicious Seeds, a cannabis plant  with high medicinal power, whose quality has been rewarded with numerous prestigious world-wide cannabic prizes. Who are their parents? Black Domina and Critical Mass. A sublime mixture that has inherited the best of each one of them.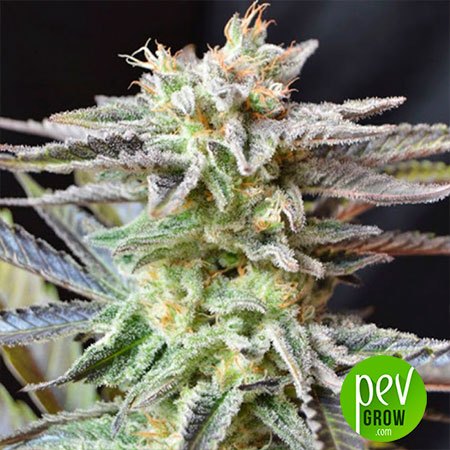 What's the morphology of Sugar Black Rose?
Sugar Black Rose is a variety indica dominant at 80%, with fast growth and quite vigorous, with a tendency to be flattened and develop strong and compact lateral branches, which withstand the weight of the crop well. Handling it does not require previous knowledge, so it is a good option if you do not have experience yet.
What's the taste of Sugar Black Rose marijuana?
Its organoleptic properties are wonderful, an impressive bouquet that combines sweet and musky touches, a complex taste and quite personality.
What's the effect of Sugar Black Rose?
The effect of smoking this weed is very relaxing, ideal for smoking while watching a movie or reading a good book, as it encourages creativity and releases accumulated stress. Medicinally it is very effective in treating sleep problems, anxiety, chronic pain or relieving nausea.
How much does Sugar Black Rose cannabis plant produce?
Indoor yields range from 15,8-17,6 oz per 3x3ft (450-500 grams per m2) if everything goes well. Outdoors, production reaches 31,7 oz/plant (900 grams per plant) if weather conditions are adequate.


How is Sugar Black Rose grown?
In indoor crops, it's really easy to grow, as it doesn't require extra levels of fertilizer or special knowledge to be able to exploit it to the fullest. I usually place it in hydroponic crops, as fantastic results are achieved, thanks to the fact that the nutrients are absorbed almost completely. If you opt for a traditional crop, with 2,9 US gal (11 litre) pots, you'll have smaller specimens, but you can have up to 9 in a Cultibox SG Combi cabinet.
In outdoor crops, I do not recommend the technique of transplanting small pots to larger, because to be fast, you can run out of time to reactivate the growth and therefore you are smaller than it should. I plant it in the soil because I have a garden, but I germinate it in a small flowerpot and then when they are 0,98-1,31 ft. (30-40 cm) I take it outside. If the stress is moderate and the humidity is not very high, you won't have a single problem with it.
Buy now at PevGrow Sugar Black Rose by Delicious Seeds Terribly perfect!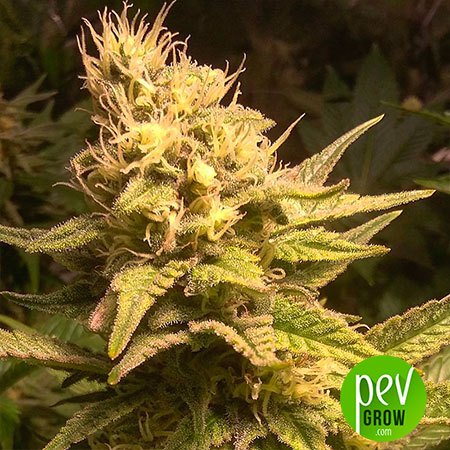 You may also be interested in: