Cereal Milk are feminized marijuana seeds created by the bank Spain Bulk Seeds from one of the most special cuttings that has passed through our hands. We think that these seeds can give a lot to talk about in the near future, because they bring together some of the most outstanding qualities of cannabis.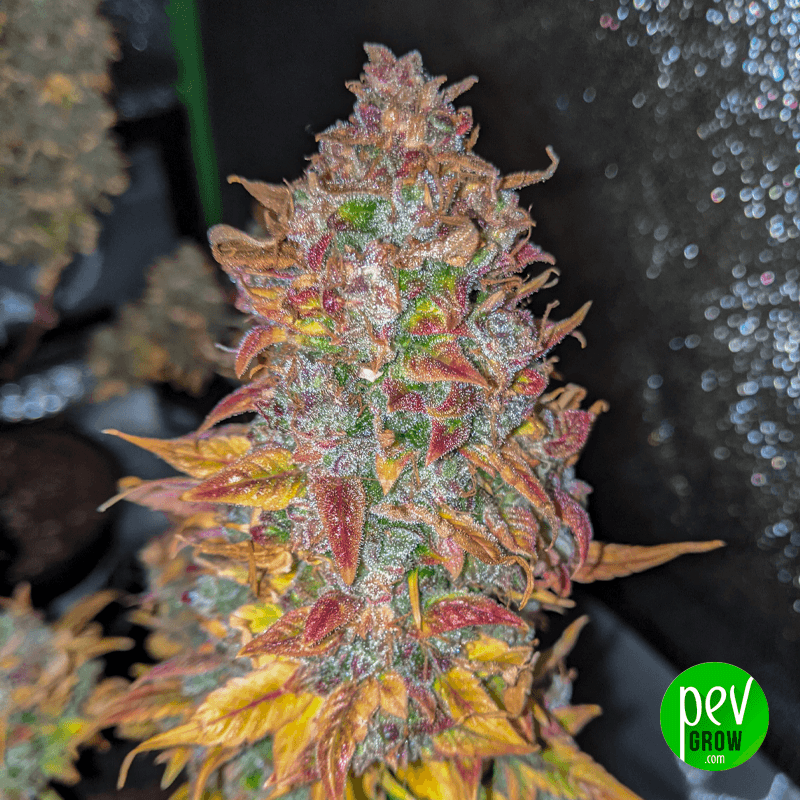 What is the genetics of these seeds?
Is Cereal Milk S1, since the seeds were obtained by self-pollination of this fantastic elite clone. The original genetics is ( Girl Scout Cookies x Cherry Pie strain) x Snowman, and thanks to her shared ancestry she has some very marked traits of the Cookies genetics. Her chemotype is approximately 60% indica and 40% sativa.
How does the Cereal Milk look?
In appearance it is not the plant that attracts the most attention, with a ungainly growth and somewhat spiky, with quite a lot of branching from a very young age. But it is enough that it begins to bloom to realize that it is not just another plant, since it begins to produce resin as soon as it begins to form the buds.
As with other representatives of the Cookies family, some individuals have very beautiful dark colorations, which in some cases can be hypnotic, a gift for the senses. The resin is of considerable size, another distinctive feature of this champion lineage.
How are these seeds grown indoors and outdoors?
Although its cultivation does not present many difficulties, if you want to achieve the best results I advise you to do at least apical pruning , because this way the Cereal Milk seeds always yield more. In indoor cultivation you can put 16 plants / m2 in pots of 7 liters, and with 25 days of life change the photoperiod to flowering. During the pre-flowering phase you can remove the lower branches so that production is concentrated on the main tips.
For outdoor cultivation we recommend several pruning during vegetative growth, to try to distribute the bud production as much as possible throughout the plant. It is important to reinforce the branches with stakes, or tie them in some way to prevent them from breaking. For it to develop in all its splendor, the Cereal Milk needs space both in the garden and in the root zone, try to dedicate at least 50 liters of substrate good.
When are the Cereal Milk harvested?
It depends on the phenotype, but most are cut after 9 weeks of flowering in indoor cultivation, not counting the vegetative growth time. In outdoor crops, they are harvested at mid-October in the northern hemisphere, and mid-April in the southern hemisphere.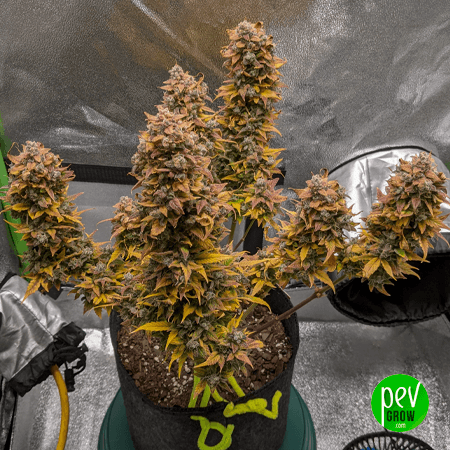 How much do these seeds from Spain Bulk Seeds produce?
Bud production is not bad at all, reaching over 17.6 oz per 3x3ft(500 grams / m2) in indoor cultivation. in tests by our testers. Outdoors we have seen plants in soil with more than 28,1 oz/plant(800 grams )of ready-to-eat flowers. If we talk about resin, the yield is brutal, a jewel for those who take advantage of a part of the harvest to make cannabis extractions.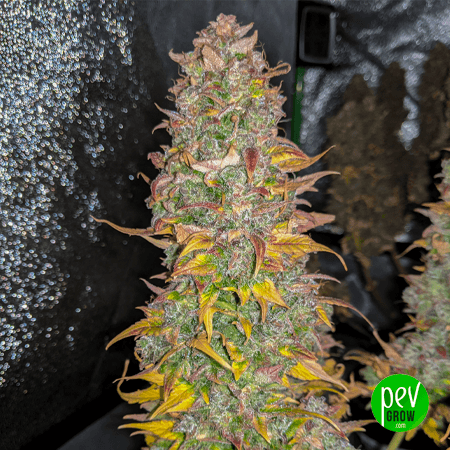 How is the aroma and taste of Cereal Milk?
Despite not being very fragrant until well into flowering, after a brief curing this yerba shows its most personal character, with that deep sweet aroma of cookie dough, which in this case surprises with its fruity undertone, surely inherited from Cherry Pie. The flavor is very faithful to its aroma, highlighting the persistence that is maintained until the last puff, very rich.
What effect does this cannabis have?
A very euphoric start, in the style of sativas, although with less stimulation, since the body gains in relaxation. It does not induce sleep, unless it is consumed a lot, it keeps you with an active mind and is very inspiring and creative . Its high THC content causes a fast and long-lasting effect.
Buy feminized seeds Cereal Milk from Spain Bulk Seeds at the best price online
If you like plants of the Cookies family, here you have one of its best exponents, some seeds that will not disappoint you. We also offer you the best quality / price ratio that you can find, and after-sales conditions that only Pevgrow can give you.
You may also be interested in: