100 day satisfaction guarantee
Discreet delivery worldwide
Unlimited cash on delivery
Description
Play Text to Audio
Now available in the PevGrow catalogue, your trusted grow shop, are the Big Altai Sativa Express seeds from the Kalashnikov Seeds seed bank for a psychedelic experience.
Thanks to its 90% sativa, you will live a lucid psychedelic experience with which you will forget the place where you were.
It is a tall plant to be cultivated both indoors and outdoors, has a quantity of 22% in THC and its aroma reminds of forests thanks to its subtle touches of pine nuts.
For indoor planting, we recommend the dissolution of 100 litres of substrate per square metre. In this way, you will obtain a maximum amount of 600 grams per plant in approximately 73 days.
You can divide this amount of substrate into the proportions you think appropriate, 5 pots of 20, 9 pots of 11, etc.
For its planting outdoors, this is one of the seeds in which we also recommend the use of the SCROG method so that it can be enhanced from the earth flavors generating a much purer aroma. In addition, it is not very tall, grows to 140 cm and can grow up to 1600 grams per plant, all in one pass!
Thanks to its high THC content and being almost 100% sativa, it is one of the best options available for a highly recreational experience.
You can enjoy it alone or in company and enjoy a new perspective of the world around you. If you want a strong emotion you can remember and don't want to fall asleep, this is definitely the option you need.
Thanks to PevGrow you can now acquire it and start planting it using the method that suits you best, as it grows favorably in both ways. Enjoy it now.
We remind our customers residing in France that cannabis seeds not listed in the European Community catalogue are products intended for genetic conservation and collecting, but not for cultivation. It is strictly forbidden to germinate them on French territory, except for those authorised by the European Union. We advise our customers not to violate the law in any way and we cannot be held responsible for their use.
Data sheet and characteristics
| | | |
| --- | --- | --- |
| Type: | | Feminized |
| Banks: | | Kalashnikov seeds |
| Genetics: | | Altai x African Sativa x Secret Hybrid |
| Phenotype: | | 10% Indica / 90% Sativa |
| Indoor production: | | 500-600 g/m2 |
| Outdoor production: | | 900-1300 g/plant |
| Indoor height: | | 100-140 cm. |
| Outdoor height: | | Medium |
| Indoor flowering period: | | 70 - 75 days |
| Effects: | | Sleep all night |
| THC: | | 22% |
| Symptoms: | | Insomnia |
Opinions and doubts about Big Altai Sativa Express
Leave us your opinion or ask us any questions you have about this seed and participate in the raffle!
Among all those who comment or send us your questions, there will be a monthly raffle for a €50 voucher for your purchases at Pevgrow. What are you waiting for? Write us and participate!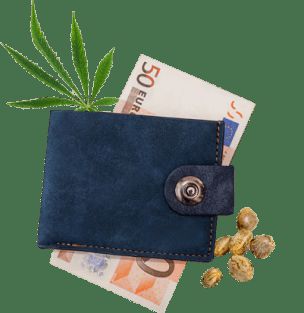 Customer reviews Big Altai Sativa Express