Welcome to your cannabis temple! We don't wear tunics and we have hair, but we are fervent cannabis lovers, who work every day to bring the best cannabis seeds to our Growshop online, that's why we couldn't miss Glue Gelato Auto de Barney's Farm!
Its genes are high cannabis cradle, Gorilla Glue, a selection of the best genetic Gelato in the world and an autoflowering, to shorten the flowering period and give it rougher, can you ask for anything more?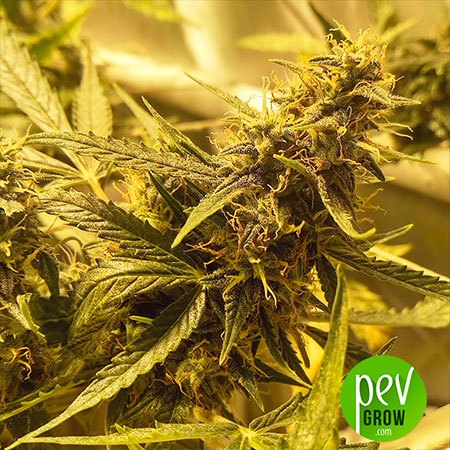 What is the structure of Auto Glue Gelato?
This autoflowering indica dominant seed usually acquires about 3,94 ft. high at best, so it is a manageable plant, which you can get a lot out of easily. If you like to grow outdoors, stands out for its resistance to bad weather, pest attacks and any stress they throw at it. Its distance between knots is medium and its large central tip is surrounded by quite a few satellite branches, which bear the weight of the harvest well.
How does Auto Glue Gelato taste?
Prepare your taste buds, because they are about to live an experience without equal. A mix of sensations in which you can discern some earthy touches, menthol, floral and with a sweet aftertaste that makes it very pleasant to the palate. I couldn't help it... I had to smoke one!
What are the effects of Auto Glue Gelato?
If you like to travel to unknown dimensions or psychedelic worlds, without a doubt Glue Gelato Auto is going to make you enjoy a few legendary smokes. It is very powerful and not suitable for beginners, you will prostrate to the sofa while your mind flies without limits.
How do you plant Auto Glue Gelato?
In indoor crops, from the beginning put it at 18 hours of light under a LED spotlight with 350 w power and powered by a smooth reflector stucco. If it's going to be your first crop and you haven't chosen your cabinet yet, I recommend you take a look at our cabinet kits, everything you need at an unbeatable price. With pots of 1,8 US gal (7 liters) you will have enough space and you will be able to place about 14 specimens per 3x3ft.
In outdoor crops, from minute 0 put it in a definitive pot, with one of 6,6 US gal (25 liters) you will have more than enough, so you will avoid transplants and be able to damage the roots in the process. During the growth phase, it is important to give it a little push by adding to the irrigation water Radical Roots de Snoop Dogg Nutrients, which contributes to a healthy root system, as well as promoting its growth.
How many grams does Auto Glue Gelato produce?
Indoors, gives abundant crops that can reach 21,2 oz per 3x3ft (600 grams per m2). Outdoors, maintains the level with steady pace, with yields ranging from 8,8 oz per plant (250 grams per plant).
Live an unforgettable experience and enjoy a legendary smoke Glue Gelato Auto from Barney's Farm!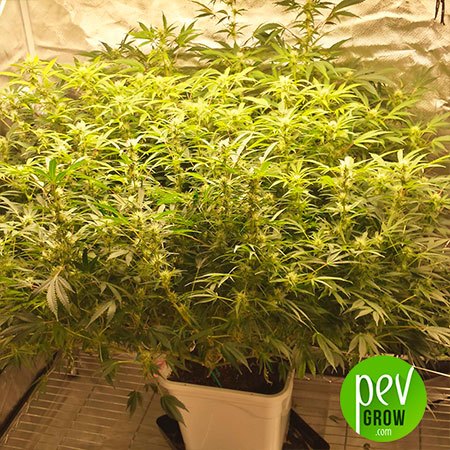 You may also be interested in: