PevGrow presents, Blue Gelato 41 from Barneys Farm seed bank. This is a hybrid whose genetics is derived from the fusion of two absolute queens, the Blueberry and the Thint Mint Girl Scout Cookies, giving rise to an absolutely unique variety.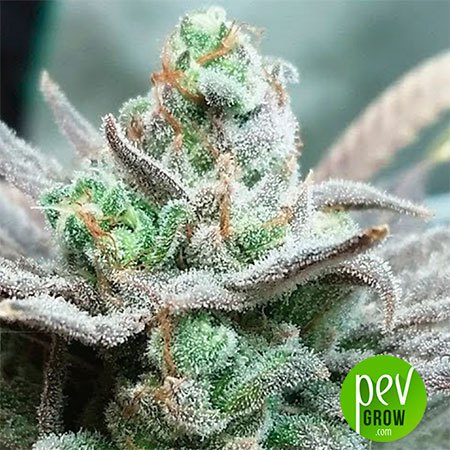 What does Blue Gelato 41 look like?
Blue Gelato is a feminized variety of Sativa predominance, which will result in large plants (can reach 2 meters in outdoor crops) with stability and a significant branching, which will provide a crop full of buds. It also acquires a purple tonality in its leaves that transforms it into a visual spectacle.
How much does Blue Gelato 41 produce?
This is a real beast, both indoors and outdoors. His numbers are scary, so get ready and hold on to the chair. In indoor crops are harvested between 600 and 700 gr/m2 and in outdoor crops reaches the astronomical figure of 2500-3000 gr per plant, simply worth the redundancy, impressive!
Which is the taste of Blue Gelato 41?
Its genetic legacy gives it an unmistakable aroma and flavour, characterised by that sweetness with spicy and fruity touches that make it unmistakable.
Which is the effect of Blue Gelato 41?
Its effects are clear and provide you with the high that will give you that extra boost at any time of the day. It is certainly a perfect strain to start early in the morning as a shot.
How can I grow Blue Gelato 41?

It is suitable for both indoor and outdoor crops, with a flowering period of 9 to 10 weeks, without any difficulty to take out the potential surplus that it has by nature.

Buy Blue Gelato 41 now in your trusted PevGrow Growshop and discover a world of sensations and pleasure that you've never had before - rediscover the meaning of pleasure!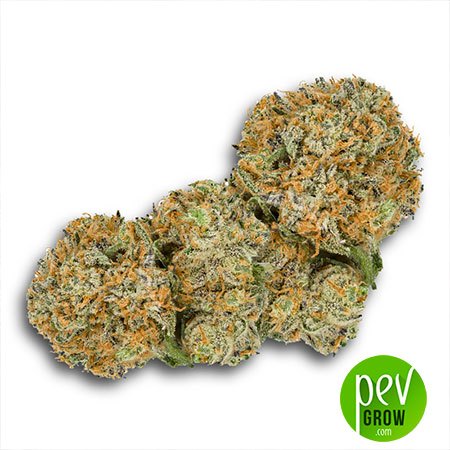 You may also be interested in: