Pevgrow presents the auto-flowering Big Bud variety created by the Seed Stockers seed bank. The result of its autoflowering capacity comes from the genetic fusion between Big Bud and a ruderalis, keeping intact the goodness of Big Bud that are not few.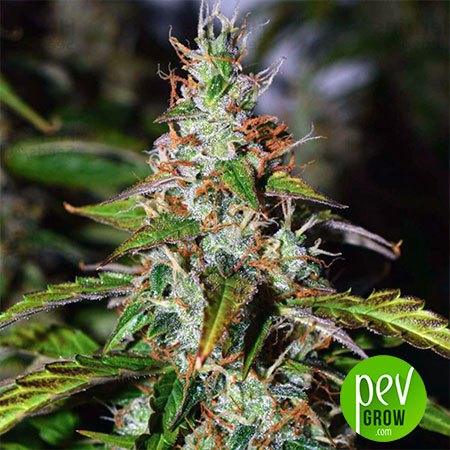 What is Big Bud Auto like?
Big Bud Auto is an autoflowering, feminized and hybridized seed with a perfect balance between Sativa and Indica that gives it that stability that growers love so much. It turns into a vigorous and leafy plant, which we will have to control with pruning so that the aeration between its large buds is optimal and no fungus appears.
How much does Big Bud Auto produce?
Big Bud Auto has been created to produce buds in industrial quantities, is one of the most productive varieties of Seed Stockers and precisely one of its differentiating elements and that makes it so loved in the world. Let's bow before we sink a good puff into it, we're looking at one of the greats!
Which is the taste of Big Bud Auto?
Its citrus aroma, its fruity and sweet taste, is a real pleasure for the senses. Big Bud Auto makes you fall in love from the moment you're rolling your joint, where you can already smell its incredible aroma, but when you plug in your joint and get ready to relax, it's ecstasy. Brutal!
Which is the effect of Big Bud Auto?
This strain has a THC level of 22%, which causes really powerful effects, which start with a fast and consistent high that leads to a psychoactive effect of open mind and after a few puffs follows a body relaxation with a "couch effect" that makes it your best ally to go to sleep as if it were a baby. It is also really effective against stress and anxiety attacks.
How do I plant Big Bud Auto?
Big Bud Auto is suitable for all types of crops, indoor and outdoor, but where it obtains total excellence in terms of yield, is in hydroponic crops. As you see the alternatives are multiple, if you decide not to grow Big Bud Auto you will regret it, no one gives you more for less!
Buy now in your trusted Growshop, one of the most productive strains in the Seed Stockers catalogue, where quality does not conflict with quantity, already in PevGrow!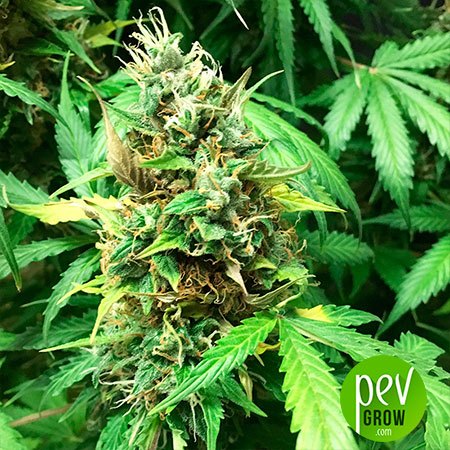 You may also be interested in: