PEV Grow presents Auto Super Bud from Spanish Seeds. Autoflowering version of a mythical genetics, Spanish breeders have selected the best specimens to keep the myth alive and discovered a new version that maintains its level in every aspect.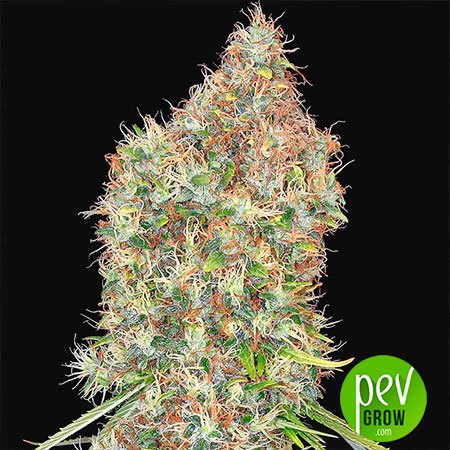 What is the structure of Super Bud Auto? 
Super Bud Auto is a dominant Indica autoflowering hybrid, small and wide in structure, without too much branching and not more than one metre high, making it a great choice for smaller growing spaces.
How does Super Bud Auto marijuana taste like? 
Its taste is a real sense experience, a very pleasant combination between citrus and sweet, the prelude to a high that will take you to the knockout.
What are the effects of Super Bud Auto? 
Its effect is very powerful, it will knock you out in the first round, so have the sofa handy because you will need it.
How do you plant Super Bud Auto? 
In indoor cultivation, it is very manageable and does not require too much experience. With 11 litre pots you can grow 9 plants per square metre and harvest up to 600 grams per square metre.
In outdoor crops, it needs many hours of sunshine to get its best version, although it withstands cold temperatures and biological attacks well, as its Ruderalis genetics is used to develop in the most adverse climates. The most complete fertilizer for this kind of varieties is Top Auto by Top Crop, specially designed for automatic varieties. The best part is that as it doesn't grow much it goes completely unnoticed by the neighbours and you can easily hide it in the garden.
How many grams does Super Bud Auto produce? 
Indoors, in expert hands can easily exceed half a kilo per m2, outdoors if you plant in a pot of 18 liters you can collect up to 150 grams per plant.
Super Bud Auto by Spanish Seeds is a real show. Don't miss it!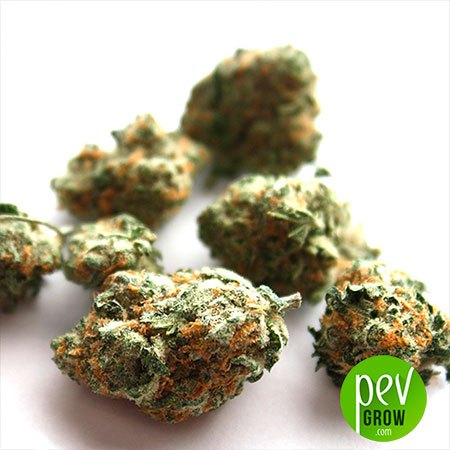 You may also be interested in: