Wedding Cake Auto is one of those specimens that make smoking school, a weed to easy fall in love with and you can find it available in your trusted online Growshop. Don't let it escape!
Born from the mix between a Wedding Cake and a Girl Scout Cookies Auto, it has become the cannaevolution of two varieties that by themselves are an authentic work of art. Discreet but powerful, can you handle it?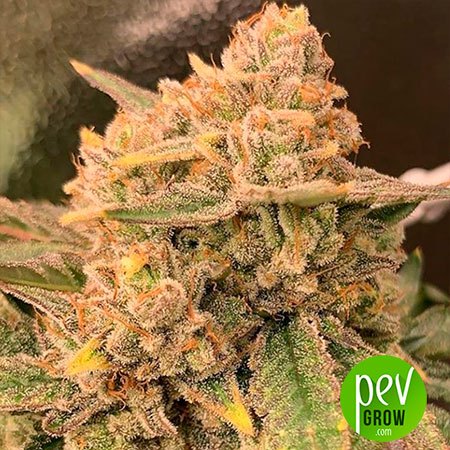 What is Wedding Cake Auto like?
Wedding Cake Auto is an Indica-dominant hybrid, with a very manageable structure and perfect for pruning due to its good lateral branching and short internode distance. It is fast growing and will be ready for cutting in 65-70 days from germination.
How does Wedding Cake Auto taste?
Each puff of this wonderful strain is more typical of the tasting of a Michelin star menu than of a marijuana smoke. Sweet touches of vanilla are perfectly combined with notes of fresh pineapple. A real pass!
What are the effects of Wedding Cake Auto?
Despite being a dominant indica, Wedding Cake Auto provides an effect that, far from what is expected, is quite balanced between mind and body. Perfect for smoking at any time of day.
How is Wedding Cake Auto grown?
In indoor crops place it at 18 hours of light and 6 hours of darkness during the entire growing cycle, under the intensity of an LEC light with 315 w of power. Thanks to its technology Light Emitting Ceramic provides a very high amount of lumens while emitting very low amounts of heat, also offers the best gr / w ratio. With pots of 7 liters you will be able to place up to 14 specimens per m2.
In outdoor crops, plant it in a final 20-litre pot to avoid having to perform transplants and damaging the roots. It has a high resistance to the attack of any plague such as white fly, red spider, botrytis, oidium, so you can grow virtually in any climate, although it needs many hours of sunshine to get the most out of it. If you opt for a light substrate, such as Biobizz Light Mix, in growth you can add Top Veg from Top Crop and in flowering Big Bud fertilizer from Advanced Nutrients.
What is the indoor and outdoor production of Wedding Cake Auto?
In indoor crops you get 600 grams per m2, while in outdoor crops you get 150 grams per plant without too much difficulty.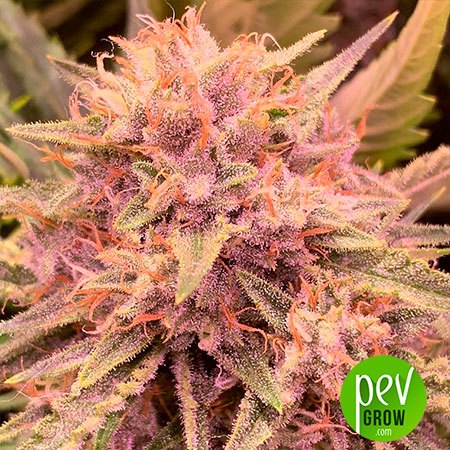 At PEV Grow we like to have in our catalogue the best varieties on the market, which is why Wedding Cake Auto could not be absent. Buy it at the best online price!
You may also be interested in: