The time has come to introduce one of the most popular sativas, Candyland, a high yielding strain with a high concentration of cannabinoids. As always at the best price in your trusted growshop.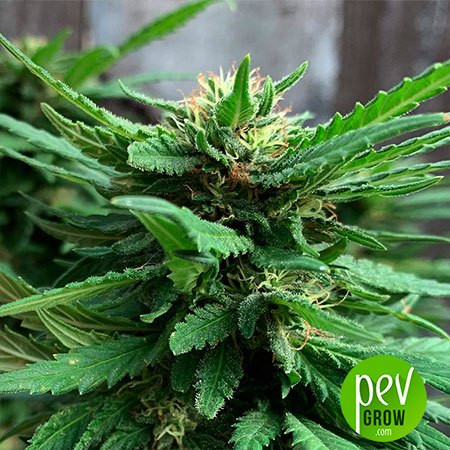 What is Candyland plant like?
This mostly sativa variety, harvests aromatic and compact buds that ensure a good amount of production. These are usually pale green in colour with slightly hidden veins.
At the same time, the green color becomes more intense towards the leaf blade and presents a kind of crystalline colors towards the serrated edge of the leaves.
In the flowers, it is possible to observe about filaments or trichomes that have a color close to golden and let the seeds be seen.
As it is a dominant sativa it is a tall plant with few branches, but great capacity to develop large leaves of high quality. Meanwhile, its stem is usually thin, but without losing resistance to grow outdoors.
Flowering period
Candyland genetics is a robust plant that develops dense resin-impregnated buds. Its THC production is considerable and therefore it is an excellent choice to treat a wide variety of ailments as it inherited the indica quality.
Usually it has an abundant flowering with large, dense and resistant buds. This happens between 8 and 9 weeks indoors since the cotyledons of the plant are observed.
Recommendations for cultivation
Being 75% sativa, this plant requires moderate care and pay more attention during the first two weeks of cultivation. After the transplant of Cannabis, the greatest care is to avoid root exposure and not to exceed the amount of water.
We recommend you to grow indoors 9 plants per square meter (3x3ft) and in the flowering phase apply phosphorus (P) and potassium (K) additives to compensate the effort that the variety makes in this phase.
Effect and taste
Candyland Cannabis produces an effect that makes it possible to manage different types of rheumatic complaints. It also contributes to muscle relaxation and mood. However, it produces dryness in mouth and eyes that can be a bit annoying.
Its taste is sweet as sugar and sweet grapes as unfermented wine.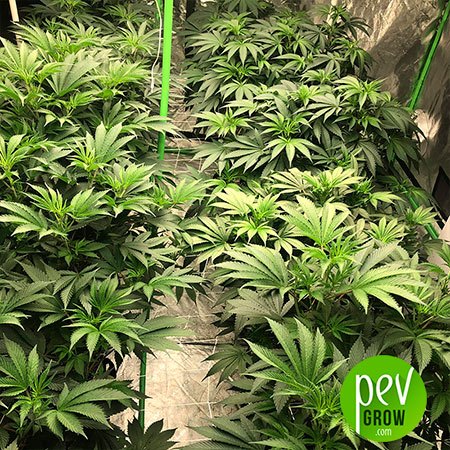 You may also be interested in: