PevGrow brought you Grapefruit! This feminized marijuana seed is a hybrid that belongs to the old school, born from the marriage of Cinderella 99 with a Thai.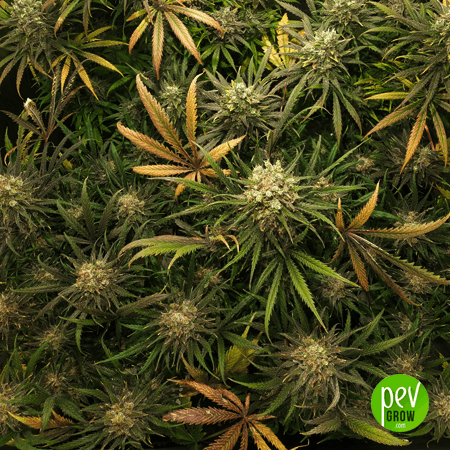 What is the Grapefruit plant like?
Due to the sativa dominance the plant will develop with great vigor, with thin and long leaves of light green color almost in lime tones, it rises vertically with few branches.
This strain is of medium height, reaches 90 cm in height, is a great producer of resin that sprouts from its huge buds covered with trichomes, is a great candidate for extractions.
It has a short growth period, in just 8 weeks they will go from germination to harvest.
What does Grapefruit taste like and what is its aroma?
Its flavor is citric, it tastes of ripe fruit with notes of pineapple and grapefruit with a slightly bitter background, a real delight on the palate.
The aroma is penetrating, it is a highly perfumed strain, the smell that it emanates will encourage you to consume this herb.
What effect does Grapefruit have?
This variety has strong and prolonged effects both mentally and physically, the sensation that is perceived is very pleasant once you smoke it.
Regarding its medicinal properties, it can give you arelief from chronic pain, treat insomnia and increase your appetite.
How is Grapefruit grown?
Grown indoors it can reach up to 1.20 meter in height, it needs good lighting, you can use LED bulbs during both phases, provide it with appropriate nutrients and you can prune with peace of mind.
For its outdoor cultivation you must control the humidity, since it does not have good resistance to fungal and pest attacks, it will need a lot of sunlight to stay dry.
The use of fungicides is mandatory to prevent it from being attacked by typical diseases of this type of crop, especially powdery mildew.
Grapefruit is ideal if you want fast results, ideal for areas where summers are short.
How much does Grapefruit produce?
The apical pruning suits you very well, also cultivation techniques such as the SOG to optimize your yields.
It will give you up to 21.2 oz per 3x3ft(600 grams per m2) indoor, while in outdoor crops the production will be 14,4 oz/plant(400 grams per plant) .
Buy feminized seeds of Grapefruit.
Grapefruit, is available right now in Pevgrow, do not miss the opportunity to have it.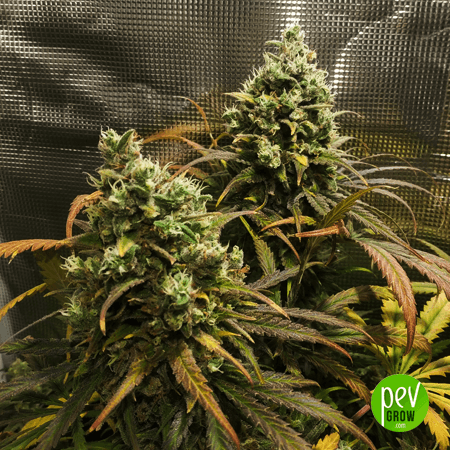 You may also be interested in: