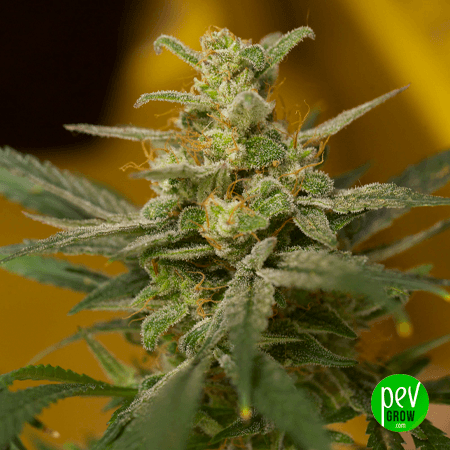 Super Glue by Spain Bulk Seeds are feminized cannabis seeds that develop plants with exceptionally sticky buds due to the exuberant resin production they show. This variety offers excellent results in different growing conditions, and every day it has more followers, you will soon discover why.
What is the genetics of these feminized seeds?
This is the feminized version of the American Super Glue strain, which is a cross between Gorilla Glue and Starfighter F2, both with Chem ancestors but from 2 totally different lines. The genotype of this plant is mostly indica, although it must be said that there are 2 phenotypes, but both remain around 75% compared to 25% of sativa.
How does Super Glue look?
Brilliant, or rather dazzling, this is how you could describe its appearance at the end of flowering, as it has so much resin everywhere that it looks like a jewel in a museum. It grows very vigorous, although it remains compact as long as it does not lack light, with quite a lot of branching that later ends at a good height.
Its flowering is quite fast, taking out inflorescences throughout the structure that end up forming medium volume but very hard buds.. The calyx / leaf ratio is very good, something that greatly facilitates manicuring prior to harvest.
How are these seeds grown indoors and outdoors?
It is not difficult to achieve good results with this genetics, since it is very grateful, and with the proper care it will compensate you with a spectacular harvest. Indoors you can put 9 plants / m2 in 11-liter pots, with about 25 days of vegetative growth and without pruning. Thus, each Super Glue will end up with a large central bud and 4 or 6 branches at a good height.
In outdoor cultivation it is necessary to germinate as soon as possible if the intention is that the plants end up as large as possible. Use large pots or directly make a hole in the ground and add specific quality substrate. With a 50 liter bag of All Mix for each plant you ensure optimal development. To take better advantage of the light and avoid possible fungal attacks, we always recommend to prune the main tip outdoors.
When are Spain Bulk Seeds' Super Glue harvested?
It is really fast in every way, so much so that indoors it only needs about 8 or 9 weeks of flowering to mature to 100%. Outdoors the Super Glue harvest reaches end of September in the northern hemisphere, and in the southern hemisphere they are cut at the end of March normally.
How much do these seeds produce under normal conditions?
The yield is very high as long as there are no serious problems during cultivation, in that sense it looks a lot like Gorilla Glue # 4, which yields a lot, fast, and most importantly ... Very good.
In indoor crops it is feasible to exceed  17.6 oz per 3x3ft (500 grams / m2) , and outdoors each Super Glue can give you  21,2 oz/plant  or 24,6 oz/plant  ( 600 or 700 grams ) of yerba without much effort. The production of trichomes, cannabinoids, and other essential oils is exceptionally high, among the top.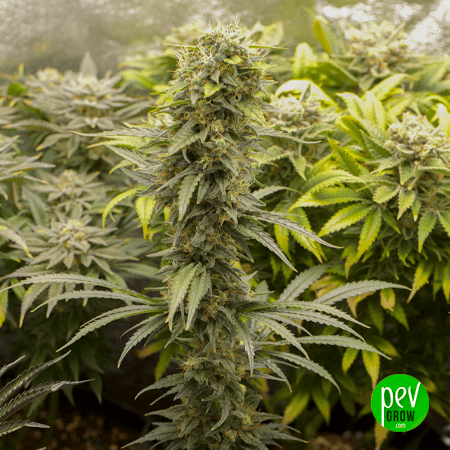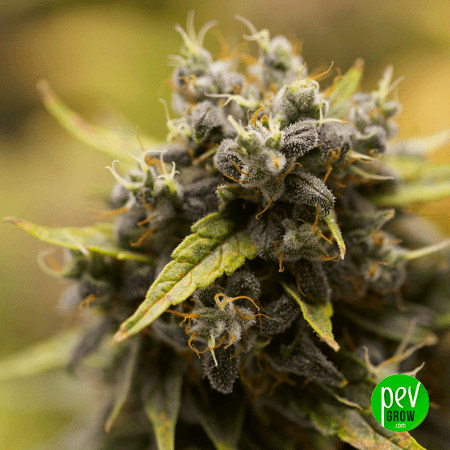 What does Super Glue smell and taste like?
Quiet that does not smell like glue, but it does have a chemical touch that reminds of the solvent in its aroma, which is very intense, with earthy and citric background. The flavor is very complete, lemony and earthy, with nuances spicy that you feel when you exhale, especially in the aftertaste that lasts for a long time.
How is the effect of this sticky marijuana?
If you have a high tolerance to THC you can cope with it and its effect will satisfy you completely, otherwise you can spend a while overwhelmed, because causes a lot of brain activity. The body remains as if you had taken a muscle relaxant, in this sense seems like an opiate, with the difference that you find yourself very upbeat and motivated.
Buy feminized seeds Super Glue from Spain Bulk Seeds at the best price online
Super Glue is one of those varieties that requires more experience for its consumption than for its cultivation, because with the minimum care it returns a great harvest, But it is so powerful that you have to treat it with respect or you will regret it.
You may also be interested in: