How to make a marijuana Bonsai
0
2663
If you have little space at home or in the place where growing marijuana thought, the solution to turn your bonsai plant is one of the best solutions to save on space, but have extensive crops. A technique, however, requires experience and patience.
Over the years, every time they get to know more types of crops and increasing the number of technical thereof designed to be performed in confined spaces is greater, but without losing the chance that the results are of great draft.
Indeed, one of them is what we speak today in this post, namely how to make a bonsai of a marijuana plant. A technique that, as we mentioned above, will allow you to cultivate cannabis in a confined space without it loses none of quality, but also with higher results than you could get with other culture techniques, in a small space. And all this without forgetting that you will have in your home or space you have chosen to grow marijuana, a beautiful plant and completely different aspect that usually have the plants when they are in this period of growth.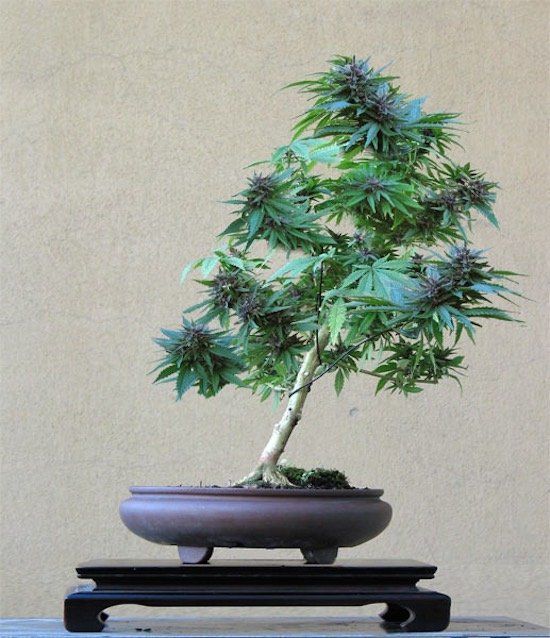 But not only for this reason the expert growers wish to conduct this type of crop, but they do because it is one of the best ways to preserve phenotypes, rather than stem plants that could grow uncontrolled, in bonsai small size and are easier to control, in addition to preserving the excellent genetics of cannabis we use in future crops.
An effective technique, but it requires patience and some experience, so if you are starting worldwide crop of cannabis, be sure to first, start with other much simpler cultures, but that keep an eye on it, because with perseverance you can achieve in a short time. We begin!
Basics for growing bonsai
Before explaining how you must carry these crops, it is noted that there are some basics to keep in mind: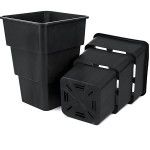 Pots size: the same must be between 0.5 liters and 3 liters. You can find pots of these features in our on line store section pots-pans-growing tables. This size will allow the plants to grow, on the one hand, autonomous and, secondly, not out of control.
Lighting Type: forget about those who have a great power, because they could damage our plant and reduce the quality of it. It is best that we use light bulbs whose power ranges between 125 and 200 Watts. You can find bulbs and low-power kits clicking on this link to our online shop of cannabis.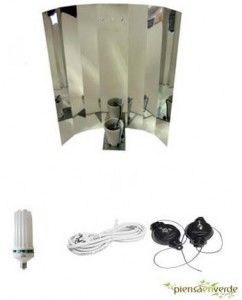 Making a bonsai pot, step by step
Of course, the first step is to choose the best possible cutting, the highest quality, so that our bonsai can give the best possible fruits that, after all, is the fact that every marijuana grower wishes to achieve with the fruit of their work.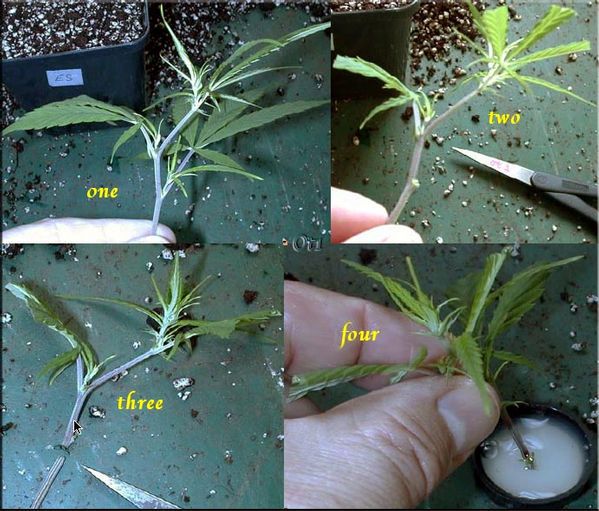 Subsequently, we will transplant the cuttings and wait for leaving the first branches in order to carry out the extraction of the first clone, we'll do with a cut below a node, so that we can ensure that the plant continues branching smoothly. Doing this will get start braking the vertical growth at the expense of horizontal growth.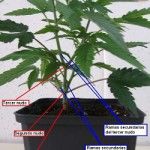 If see that the plant still has a tendency to grow upward, the use of the known technique of "tutoración" plant, ie direct its growth toward where we want to be needed, for which we use ropes and fold branches, without damaging them, to look to the ground.
During the growth of your plant, it's natural that you have to cut some buds so you can enter the light and prevent the accumulation of mold and appearance of insects that could damage our plant. Similarly, and also due to excess branches, you may have to do some transplant pot and place it in another that has the properly conditioned substrate.
By Noelia Jiménez, Team Piensa En Verde