Reading Time
5
minutes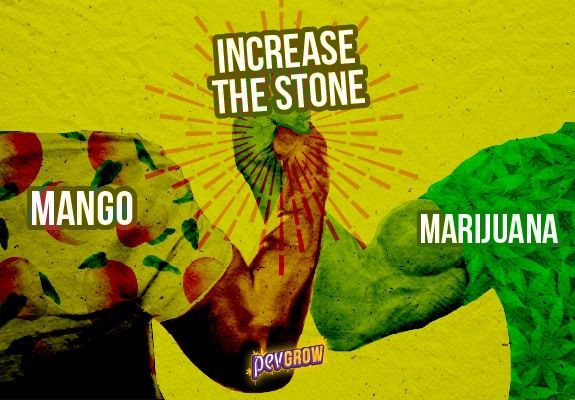 The mango and marijuana myth now has a scientific explanation, and that theory we had that some foods can increase the psychotropic effects of cannabis has been proven to have a very logical explanation. Eating mango before or after smoking marijuana can create a synergy between the compounds of both so that we can feel more of the medicinal and psychoactive benefits of this plant, and in this article we are going to see the best way to combine them.
👾 The Science Behind the Relationship Between Mangoes and Weed
The crux of the question of why mango enhances the effect of marijuana lies in the chemical composition of this tasty fruit, since it contains a terpene that increases the permeability of the blood-brain barrier. For this reason, when mango is combined with marijuana, a greater amount of cannabinoids can reach the brain, since the blood-brain barrier limits the amount of toxic substances that enter. The terpene in question is myrcene, which is also the most common in cannabis and can be found in many commercial strains.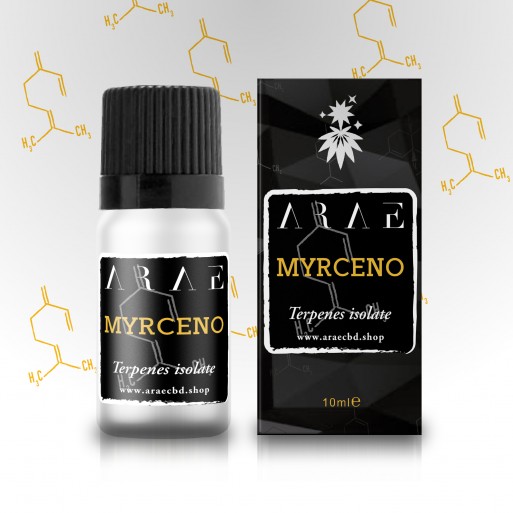 Buy Pure Terpen Myrcene
Thanks to the entourage effect, some varieties with a lower THC content can cause a more intense effect, as long as they contain a high concentration of myrcene. This shows that the relationship between mango and weed is not a myth, and having a certain amount of this terpene present in the body when you smoke cannabis facilitates the entry of THC and other compounds to the brain. If you want to know more about the entourage effect of marijuana, I recommend you read this article on our blog.
Another theory with good scientific basis is that myrcene is a positive allosteric modulator of cannabinoid receptors (CB). This means that myrcene could increase the activity of the CB1 and CB2 receptors, therefore they are more effective than other terpenes in this sense, therefore, by combining mango with weed, a better use of all the components of cannabis is achieved
🎯 Eat mango before consuming marijuana
The best way to take advantage of this curious effect is to eat a mango before smoking or vaporizing marijuana, especially if you have a slow metabolism, since in this way the body will have processed the fruit before cannabinoids and other compounds begin to enter. marijuana. People with a fast metabolism can eat mangoes or mango juice at the same time or even after consuming cannabis, but it is generally more interesting to eat before.
Mango also enhances the high of the marijuana effect because it is felt much faster, with greater euphoria, stimulation, and more intense psychoactivity. The duration of the effect can also be greatly increased, and this is very interesting because with less quantity you can feel the same effects, or you can directly reduce consumption while still feeling its effects.
From a medicinal point of view, the relationship between marijuana and mango is also very interesting, not only because the therapeutic properties can be felt more intensely, since terpenes also modulate the effect of cannabinoids. According to the
studies of Dr. Ethan Russo,
some terpenes can vary the type of effect of cannabis, and
the myrcene in mango can reduce some side effects and enhance relaxation, sedation, and tranquility
.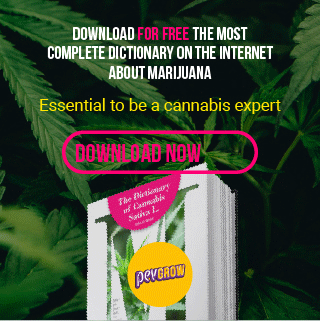 Free Download
Cannabis Dictionary
2023 Edition
Insert a correct email address
You must accept the privacy policy
SITE OF SHOPS ONLINE S.R.L with CIF: B98262777 and address for notifications in C/ VEREDA MAS DE TOUS Nº 22 LOCAL C, 46185 LA POBLA DE VALLBONA, VALENCIA, Phone: 961658271 Email: customer(at)pevgrow.com
At the name of Consulting we process the information you give us in order to provide the requested service, perform the billing of the same. The data provided will be kept as long as the business relationship is maintained or for the years necessary to comply with legal obligations. The data will not be transferred to third parties except in cases where there is a legal obligation. You have the right to obtain confirmation as to whether SITE OF SHOPS ONLINE S.R.L. is processing your personal data and therefore you have the right to access your personal data, rectify inaccurate data or request its removal when the data is no longer necessary
🔥 Other advantages of combining mango and marijuana
Avoid the munchies, the next time you feel ravenously hungry after smoking cannabis try eating a mango. The mango has few calories, about 130 on average, a low glycemic index, and a water content of approximately 82%, so in addition to feeding you better than with the classic industrial pastries, you can amplify the effect of the yerba mate.
But the benefits of mangoes go much further… Do you know what polyphenols are? I honestly didn't know either, but they are some mango compounds with very interesting medicinal properties, since they help reduce inflammation and can be very useful in the fight against cancer. Last but not least, mango helps lower and stabilize blood sugar levels, which is very appropriate for many people.
🚀 Mango Marijuana Strains
Another way to take advantage of the curious relationship between this fruit and cannabis is by consuming varieties of marijuana with a mango flavor, since they contain the terpenes that interest us in this regard. Luckily right now we have a large number of commercial seeds with high values ​​of myrcene and mango flavor, both feminized photoperiod-dependent and autoflowering, and in the following list you can see some names of yerba mango varieties:
Mango Auto: The fastest way to get marijuana with a mango flavor, since this automatic flowering strain from Spain Bulk Seeds only needs 9 weeks from germination to harvest. Its cultivation is very simple and yields well both indoors and outdoors, even in the most inexperienced hands.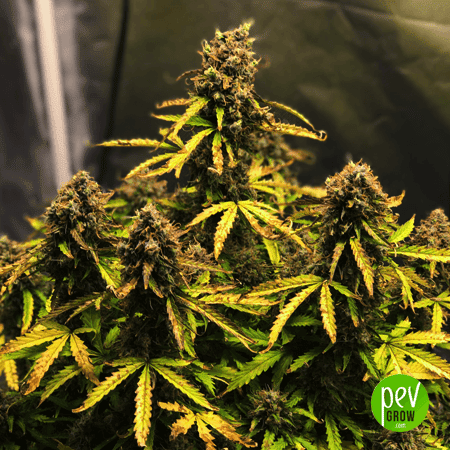 Buy Mango Auto Spain Bulk Seeds

Somango XL: Cross between Somango and Critical 47 created by Royal Queen Seeds, and it is XL because it can give harvests of over 500 grams/m2. The mango flavor is very intense, but it appreciates the cultivation with organic fertilizers to enhance its large amount of terpenes, where myrcene predominates.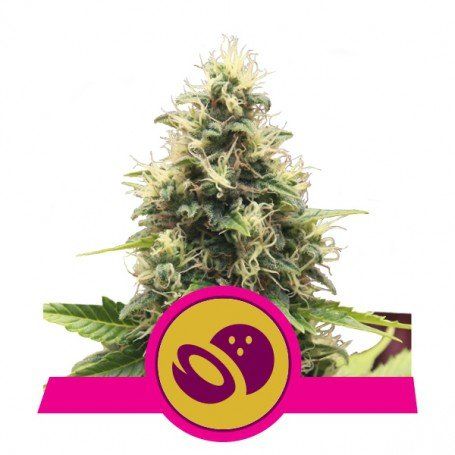 Buy Somango XL Royal Queen Seeds

Auto Somango: Autoflowering version of the mythical Somango from Soma Seeds created by Spain Bulk Seeds, which has inherited the same mango aroma and flavor but cultivation is much easier and faster. With these automatic flowering seeds you will be able to harvest weed with a mango aroma and flavor in less than 2 months.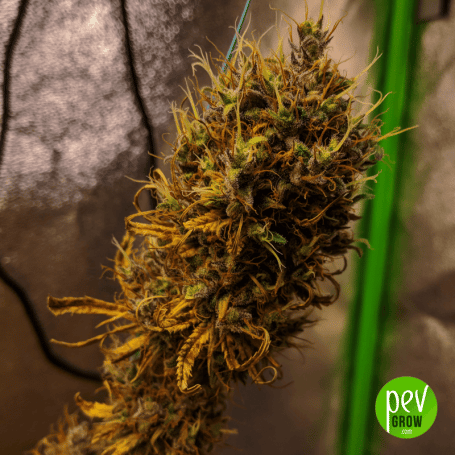 Buy Auto Somango

Mango:  Variety developed by the KC Brains bank from the 3-way cross between KC Special Select x KC 33 x Afghan. It is an indica marijuana with a very short flowering period, special for outdoor cultivation due to its rapid harvest, which allows it to be cut at the end of summer.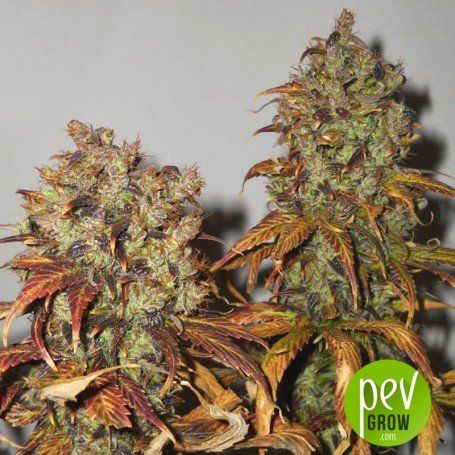 Buy Mango KC Brains Holland

Tropimango: Feminized seeds from the Philosopher Seeds brand, with a high myrcene content that, combined with the rest of the terpenes it contains, gives us a tremendous mango taste. The effect is very relaxing and medicinal, ideal to end the day in the most peaceful way.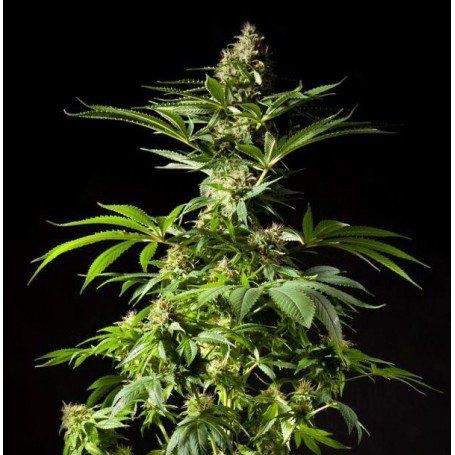 Buy Tropimango Philosopher Seeds

Mango Haze: This variety from Mr. Nice Seeds was one of the first cannabis genetics with a mango flavor. It is the most sativa of all the ones on this list, and it is related to the famous Neville's Haze from this same seed bank, since they share the same male parent of Original Haze.
Mango Kush: Another mango hybrid with excellent flavor and effect, since combining this strain with the legendary Kush maximizes the relaxing and narcotic effect without giving up its organoleptic properties. A top quality mango marijuana plant.
👌 Conclusion
Mango and marijuana pair excellently and create a special synergy that enhances the high and medicinal effects of the chemical compounds in cannabis. In this article we have seen the scientific explanation of this phenomenon, how to take advantage of it and the best mango-flavored cannabis strains today. Do us a favor and share this post on your social networks, so your friends can also benefit from this very special relationship.
📖 Frequent questions
Eat mango before or after smoking marijuana?
It is best to eat it before, because ideally the myrcene contained in the mango is present in our body at the time of smoking. However, there are people who drink mango juice while smoking marijuana and also feel a greater high and a longer effect time. There are even theories that if you eat mango right after smoking it also enhances the effect of cannabinoids, but this has not been well studied.
Does mango improve your marijuana high?
It would be better to say that it increases or enhances it rather than improves it, because according to studies by Dr. Ethan Russo, myrcene modulates the effect and makes it more relaxing and sedative. If you prefer the calm effect more than the stimulant, then yes you could say that for you the mango improves the high of marijuana.
Top 10 Cannabis Documentaries: A Comprehensive View →