100 day satisfaction guarantee
Discreet delivery worldwide
Unlimited cash on delivery
Description
Play Text to Audio
LasAuto Somango seeds from Spanish Seeds are suitable for growers of any level, due to their resistance to stress and their ability to adapt. Lovers of fruity aromas and flavors will also be delighted with these seeds, as well as those who want to harvest quickly, or outside out of season.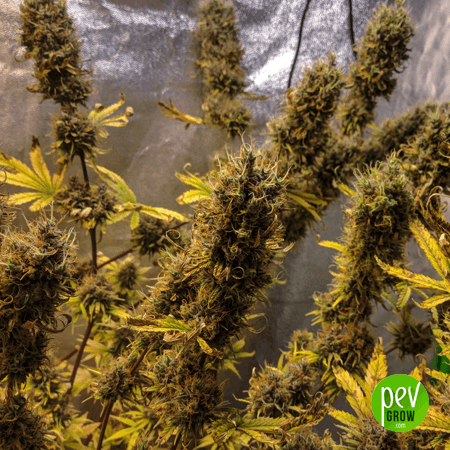 What is the genetics of Auto Somango seeds?
This is the automatic version of the delicious Somango from Soma Seeds, in this case created from a very special elite clone, which has run through half of Europe over the last decade. It is a polyhybrid with Skunk very marked ancestors in its genes, mainly indica and with a hint of ruderalis.
What is this plant like in general terms?
It is fast developing in all phases of cultivation, undoubtedly one of the fastest in its category. It grows in a columnar way, with very little branching, and with little distance between nodes, so it ends up producing a huge central bud. The flowers are dense and of medium hardness, very resinous and aromatic. like few others.
How are Auto Somango seeds grown indoors and outdoors?
Indoors, the morphology of this plant is better to take advantage of by doing a Sea Of Green, putting 16 plants / m2 in 1.8 US gal (7-liter pots), with light mix type substrate if possible, micro-life, and irrigations with stimulator of roots during the first 2 weeks of life.
Outdoor growers can make several harvests each year with these seeds, as long as the temperatures do not drop below 10ºC, Auto Somango will not slow down its growth rate. In spring and summer it is better to use large-capacity pots, thus making better use of the months with the highest incidence of sunlight. During the maturation of the buds try not to get wet, because they are so dense that botrytis can appear.
When are these autoflowering seeds harvested?
As I said before, one of the strengths of Auto Somango is the speed of cultivation, since it does not usually need more than 60 days from germination to harvest. Doing a quick calculation, you can see that with these seeds you can do up to 6 complete crops a year indoors.
How much do Auto Somango seeds produce indoors and outdoors?
If you grow indoors with 600w HPS you can get from 14.1 oz per 3x3ft to 17.6 oz per 3x3ft(400 to 500 grams / m2 )easily. Grown with the help of the sun, each plant can give more than 80 grams of dry flowers. Terpene production is higher than many other autoflowering varieties.
What do your flowers smell and taste like?
The aroma is one of those that trap, intense and very intoxicating, varied tropical fruit. The flavor lives up to its name, clearly recalls the mango, although notes of pineapple, peach and medlar are also perceived , all in extremely smooth smoke, which allows the flavors to feel better.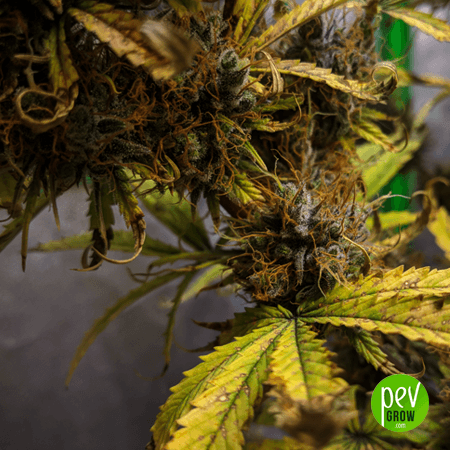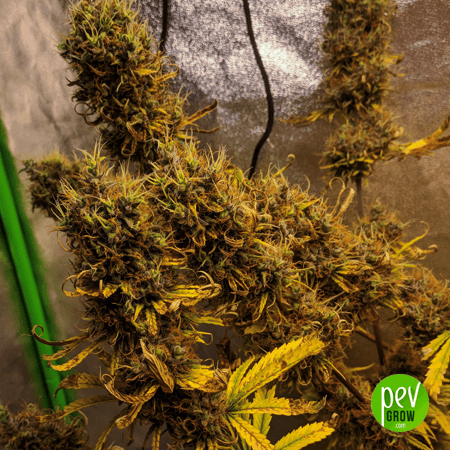 How is the effect of Auto Somango?
I would tell you that it is a hybrid with enough load of indica, of medium power, bearable if you do not abuse, and from our point of view very pleasant for day to day, because it allows to work with the head at 100% , but with a point that makes everything look better, with more optimism and positivity.
Buy Auto Somango seeds from Spanish Seeds at the best price
Due to their zero difficulty in cultivation and their extreme speed, we believe that these seeds can be a safe bet to start successfully in the self-cultivation of cannabis. Due to the quality / quality ratio price and customer service, Pevgrow is the best internet site to buy these and other seeds in a safe and reliable way, you decide.
We remind our customers residing in France that cannabis seeds not listed in the European Community catalogue are products intended for genetic conservation and collecting, but not for cultivation. It is strictly forbidden to germinate them on French territory, except for those authorised by the European Union. We advise our customers not to violate the law in any way and we cannot be held responsible for their use.
Data sheet and characteristics
Type:
Autoflowering
Bulk
Banks:
Spain Bulk Seeds
Genetics:
Jack Herer, Big Skunk, Ruderalis
Jack Herer X Big Skunk X Ruderalis
Skunk
Phenotype:
50% indicates / 50% sativa
50% indicates / 50% sativa
Indoor production:
400-450 gr / m2
400-450 gr / m2
Outdoor production:
60-70 gr / plant
60-70 gr / plant
Outdoor height:
60-110cm
Crop cycle since germination:
8-9 weeks
8-9 weeks
Indoor flowering period:
6-7 semanas
Features:
Indica seeds
Weather:
Cold climates
Sunny / Mediterranean
Temperate / continental
THC:
14%
CBD:
0,7%
Flavor and aroma:
Fruity
Mango
Symptoms:
Stress
Opinions and doubts about Auto Somango
Leave us your opinion or ask us any questions you have about this seed and participate in the raffle!
Among all those who comment or send us your questions, there will be a monthly raffle for a €50 voucher for your purchases at Pevgrow. What are you waiting for? Write us and participate!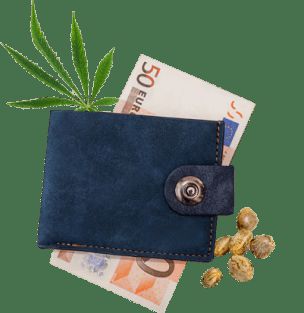 Customer reviews Auto Somango