PevGrow is proud to present Early Skunk from the Sensi Seeds seed bank. One of the candidates for the cannabis throne has arrived at our online store, and we don't say we're in love with her, but her first prize at High Life 2006, one of the most important cannabis contests in the world, endorses her. Will she be ready for the relentless fight for the world cannabis throne? Welcome Early Skunk to the Game of Thrones!
Sensi Seeds Early Skunk is the result of the genetic fusion between Skunk #1 and Early Pearl, inheriting the vigour of the former and the resistance to the inclemency and plagues of Early Pearl.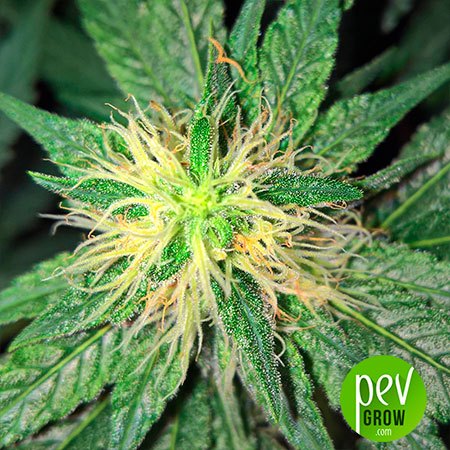 What is the structure of Early Skunk Sensi Seeds?
Early Skunk is a feminized and hybrid seed, with a clear Indica predominance of 65% compared to 35% Sativa. Its predominance Indica gives a vigorous and strong growth with the typical structure of Christmas fir, which with a flowering of only 55-65 days, really fast for a feminized variety, will be replete with a good amount of resinous buds.
How much does Early Skunk Sensi Seeds produce?
Its production levels are undoubtedly at the level of its status within the cannabis world. It is one of the queens and as such, produces a really high amount of buds, both in indoor and outdoor crops. In just 55-60 days after germination, you can harvest up to 500 grams per m2 in indoor crops, using 11 pots of 9 liters per m2, with a 600 W HPS lamp.
In outdoor crops, place it in the area of the terrace where you have more hours of sun, accompanied by a quality substrate such as guano bat and she will reward you with a good dose of buds, which is between 900 and 1200 grams per plant.
What is the taste of Early Skunk Sensi Seeds?
The organoleptic properties of Early Skunk are an ode to perfection. Each puff transports you without transshipment to the island of pleasure, its aroma with a clear Skunk influence is a real delight, but the drop that culminates the masterpiece is its incredible sweet taste, which will make you never want to stop smoking it. Believe us, you won't want to try another variety. In fact, in the office we're thinking of creating the first Early Skunk fan club, Want to join?
Which is the effect of Early Skunk Sensi Seeds?
Its predominance Indica marks the effects of Early Skunk, characterized by a gentle rise and floating, with an active brain effect, which is accompanied by a spectacular relaxation. It is especially recommended for medicinal applications, such as muscle aches, back pain, and is recommended to combat stress.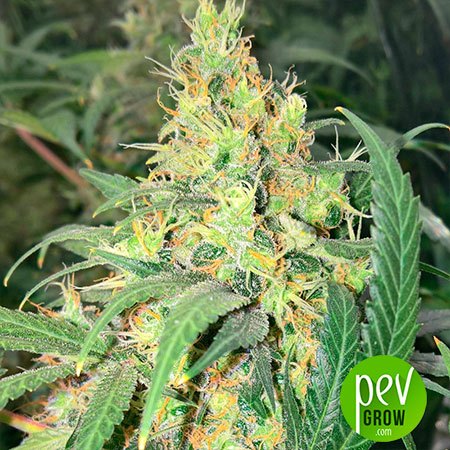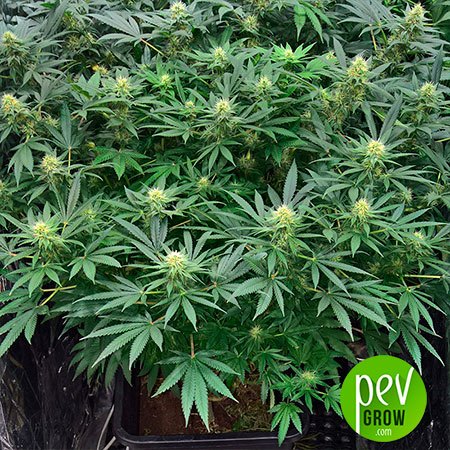 How can I grow Early Skunk Sensi Seeds?
Sensi Seeds Early Skunk is suitable for both indoor and outdoor growing. In outdoor crops, it needs many hours of sunshine to grow strong and provide a good harvest. And because it will be ready in just 55-60 days after germination, growers in cold areas where summers are shorter will be able to grow it quietly so they can harvest it before the cold comes. In the northern hemisphere it will be ready for harvest at the end of September and in the southern hemisphere at the end of March.
Its resistance to pests is really remarkable, and its ease of cultivation is one of its main assets. We recommend that if you have the possibility of planting it in mother soil do so, as its yield will be much more optimal.
In indoor crops, does not need too much fertilizer or care, as it is a real Spartan. We recommend that you use about 11 pots of 9 liters per m2, to get the most out of it, although this will depend on the space you have. To calculate the pots you need you must follow a very simple formula, which is basically 100 liters of substrate per m2.
With this fact you can configure the size of the pots you need, all depending on the time you prefer to grow, if you want to wait less time, use smaller pots and if you want however, get more growth because you are not in a hurry, opt for larger pots, so its root growth will be greater and therefore the results too.
Buy now at Pevgrow, Early Skunk from Sensi Seeds. The fight for the cannabis throne has only just begun, and Early Skunk has a lot to say!
You may also be interested in: