Skunk 1
Reduced price!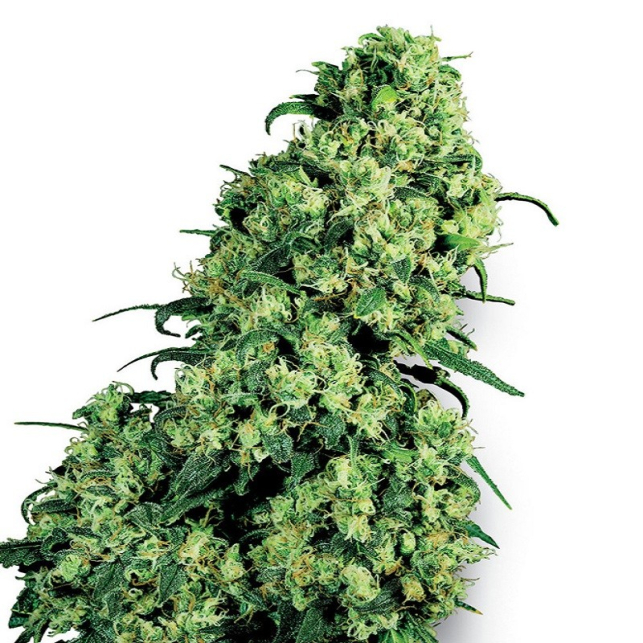 Description
PEV Grow is pleased to present you Skunk 1 of Sensi Seeds, in feminized or regular version according to your preferences.

One of the most famous marijuana plants in history now at the best price in your reliable Grow Shop .

Skunk genetics has been around for almost 4 decades and it is found in most varieties of cannabis today, but since everything in life has its origins, it can be traced back to a selection of different strains in South America, Afghanistan and Thailand.

The Dutch bank after crossing and selecting the best specimens stabilized the variety and was finally born Skunk # 1.

Skunk # 1 has it all, a fast flowering, medicinal value, easy cultivation, more than reasonable production and a devastating effect on the body, very relaxing.

You can plant it indoors and outdoors, in both environments you will collect hard flowers full of aromatic resin. Indoors, it is more than satisfying, if you feed it with the right fertilizer in the correct dose you will get more than half a kilogram per m2 of buds once dried and cured. 9 pots of 11 liters is a good starting point.

If you plan to plant under the sun you will grow a medium-sized, discrete, ball-shaped plant. You only haven't to take special precaution with the humidity, reason why it is advisable to apply preventives so as it have any unexpected mishap.

You shouldn't mistake its size, more than 1000 grams per plant if grown on land or in a good pot. A genetics that at least has to be planted once in a lifetime, a living history of marijuana. Enjoy it!
More info
Type: Feminized / Regular.
Genetics: Landrace (South America, Afghanistan and Thailand)
Phenotype: Sativa / Indica: 35/65%
Flowering: 60 days indoors.
Outside harvest Northern
Hemisphere: Early October outdoors.
Outer harvest Southern Hemisphere: Early April outside.
Height inside: up to 1,5 meters.
Outdoor height: up to 2.5 meters
Data Sheet
| | |
| --- | --- |
| Features | Exterior |
| Features | Cannabis Cup |
| Features | Interior |
| Features | Indica seeds |
| Effects | Relaxing |
| Effects | Medicinal |
| Banks | Sensi Seeds |
| Genetics | Skunk |
| Type | Feminized |
| Type | Regular |
Send us your questions! We are happy to help you.
There are no questions about this product, be the first to ask!
| | |
| --- | --- |
| norma w. el día 09/01/2017 | Nice! |
| | |
| --- | --- |
| norma w. el día 09/01/2017 | Nice! |
| | |
| --- | --- |
| adasdfas s. el día 02/01/2017 | That weed is the best for relax and has a really good taste! |
---