The Auto Northern Lights x Auto Haze seeds can be considered the autoflowering version of one of the most complete hybrids in history, Northern Lights # 5 x Haze. They are seeds perfectly adapted to both indoor and outdoor cultivation, and they are the best option for beginner growers, because their cultivation is so simple that it is very easy to achieve good results in any situation.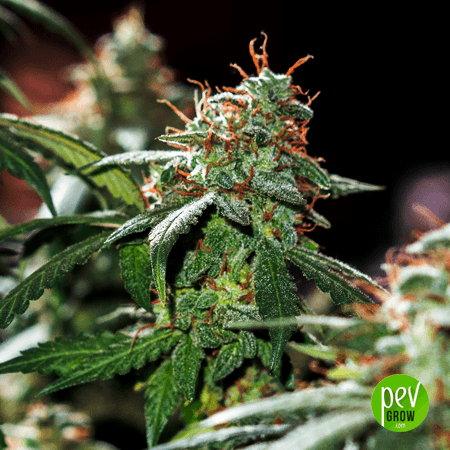 What is the genetics of these seeds?
Northern Lights is almost 100% indica, although it is suspected that it contains Thai genetics . Haze is a 4-band cross of pure sativas, Colombian, Mexican, Thai and Kerala from South India. Auto Northern Lights x Auto Haze is less sativa, since in addition cohas ruderalis genes, it would be something like 50% sativa, 40% indica and 10% ruderalis approximately.
What is Auto Northern Lights x Auto Haze like in general?
Does not grow much in height, but branches out quite a bit, so it needs lateral space to take full advantage of its potential. It develops many buds throughout its entire structure, and as it does not stretch much in flowering, forms buds of great density and rocky appearance.
How are these seeds grown indoors and outdoors?
If you want to achieve the highest possible yield, the ideal in indoor cultivation is to put  9 plants / m2 in 2.9 US gal (11-liter pots), with the same photoperiod of many hours of light for the entire cycle, from when the seeds are born until harvest day arrives. It is important that they have many hours of daily light to be able to squeeze well the production of buds of this variety, with 18 hours of light and 6 of darkness, or 20 hours of day and 4 of night they behave very well in cultivation of inside.
If you plan to grow it outdoors, the best time is in spring or summer, but it can be harvested practically all year round, as long as the temperatures do not drop below 10 or 12 º C. To take advantage of the intensity of the sun it is better to transplant to
pots of more than 

5.2 US gal (

20 liters),
or if you have the opportunity to plant in mother earth, better than better.
When are Auto Northern Lights x Auto Haze harvested?
They need a few more weeks than most autoflowering seeds, but honestly it's worth it. In general, it takes around 11 weeksfrom germination to cutting point. As with photodependent strains with sativa influence, these automatic strains have a slightly longer flowering and maturation period, it is simmered like the best cooking recipes.
How much do these autoflowering Spanish Seeds produce?
In indoor cultivation they can generate up to 17.6 oz per 3x3ft (500 grams / m2) under normal conditions. Outdoors from each seed you can get more than 4,4 oz (125 grams) of dry cannabis. In addition to good buds, Auto Northern Lights x Auto Haze are famous for producing a thick layer of large resin, which is very interesting for those growers who like to make their own extractions and concentrates.
What do Auto Northern Lights x Auto Haze smell and taste like?
It recalls the best Haze hybrids of the 90s, such as Jack Herer or Super Silver Haze, cathedral, floral and spicy aroma. And what about the flavor, with that sweet touch on the spicy incense background, which remains both on the palate and in the environment where it is consumed, a smoke so dense that it can almost be chewed.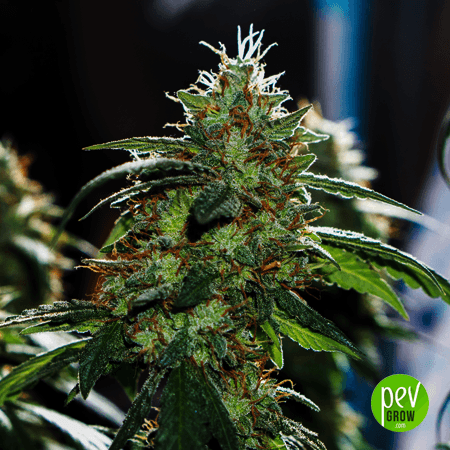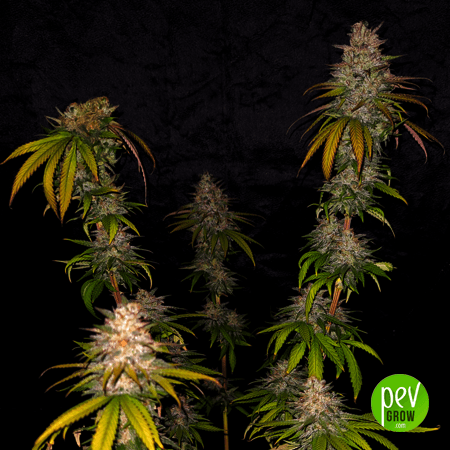 How is the effect that we are going to find?
It begins as very stimulating, with a euphoric point and a lot of positivity.. If you don't smoke a lot it is bearable, a good companion to be able to face the day to day with greater motivation. On a physical level brings relaxation, without leaving you lying down, but it shows that it is a hybrid in this sense, especially when it is consumed a lot.
Buy Auto Northern Lights x Auto Haze seeds online at the best price
Due to its ease of cultivation, its good performance indoors and outdoors, its strength, its organoleptic properties, and its outstanding effect, these seeds will satisfy the demands of any grower, and if you order them at Pevgrow we will also bring them to you in the shortest time, at the lowest price, and with the best guarantees.