Auto NL x Auto AK are autoflowering seeds created by Spanish Seeds with the intention of combining the quality of 2 very special automatic flowering varieties, since both were pioneers in this format of cannabis seeds.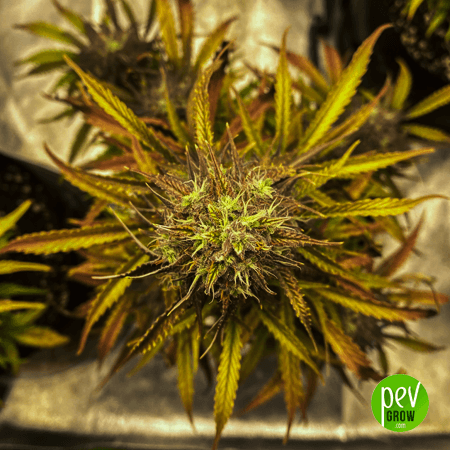 What genetics do these seeds contain?
The same name says the crossing from which they come, on the one hand there is the Northern Lights Auto, which is the same variety as the already mythical Deimos, the first high-size autoflowering and large production. The other parent is AK Auto, which was the first automatic version of a famous cannabis genetics, created in 2008 by Grass-O-matic. From this mixture, seeds have come out that form very homogeneous plants, with a genotype mainly indica.
How is Auto Northern Lights x AK in general?
It is an all-terrain, because you can plant it in soil, coconut, hydroponic, aeroponic, or any other cultivation system, which will always comply satisfactorily. From the Northern Lights Auto has inherited its fantastic structure, with perfect geometric growth, imposing branching, and short distance in the nodal spaces. The organoleptic properties and the effect have more to do with Auto AK, as far as it can be said which enjoys excellent hybrid vigor.
How are these autoflowering seeds grown?
Its versatility allows it to perform well in different circumstances and cultivated by any hand, but it is worth following certain tips that increase production in general. In indoor cultivation, it is grateful for the long light cycles, of 18 hours of light and 6 of darkness every day, or even 20/4. If you have experience with cars, it is better to do transplants with this variety, but if you are not sure you can do it right, plant the seeds directly in the final pot. 9 plants / m2 in 2.9 US gal (11 liter pots) is enough to fill the entire illuminated area with tight, shiny resin buds.
For outdoor cultivation, try not to lack substrate, since in this case it can grow more, especially in crops that coincide with the spring and summer seasons. This variety ends up with a considerably large size, and its branches can become very long, for this reason it is a good idea to place stakes or any other support structure, in this way they produce something more.
When are Auto NL x Auto AK seeds harvested?
They need a little longer than most commercial autoflowering seeds, between 75 and 85 days in total, from germination until they are ready to harvest. But believe me it's worth the wait, because it makes up for this extra time with profit.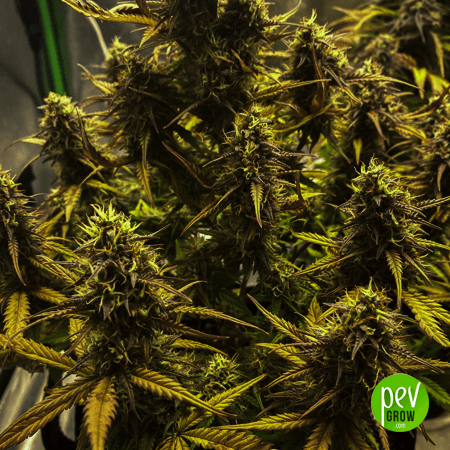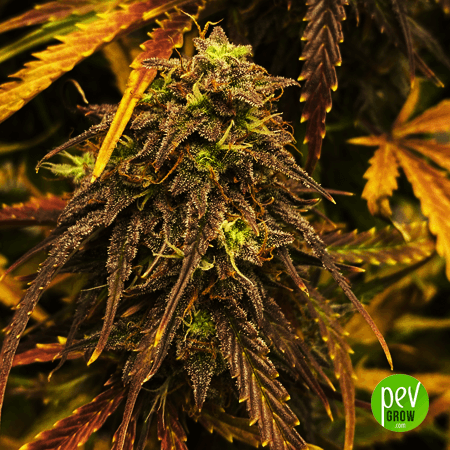 How much does this genetics produce indoors and outdoors?
Much, both inside and outside, is one of its best qualities. In indoor cultivation it is easy to exceed 17.6 oz per 3x3ft (500 grams / m2), and we have seen plants that have exceeded 100 grams, grown with artificial light.
Outdoors each Auto NL x Auto AK can give you more than 5,2 oz (150 grams), and many specimens can exceed 7,5 oz  (200 grams) dry, but always in crops with many hours of direct sunlight and without limiting factors.
How is the aroma and taste of Auto Northern Lights x Auto AK?
The aroma is not the most intense, it can go unnoticed until you get close to the buds or handle them. We would say that it is a Skunk aroma, deep, sweet. The flavor reveals many other nuances in addition to the sweet, fruity and floral of medium strength.
How is the effect of this herb?
Very relaxing, calming, almost 100% indicative. At a therapeutic level can be a very interesting effect to calm tensions, nerves, muscles, etc.. It opens the appetite and makes you sleepy if you spend time consuming, and as a negative effect it must be said that it dries out the mouth and mucus too much.
Buy Auto NL x Auto AK seeds at the best price online
When these seeds from Spanish Seeds have been on the market for so long it is for something. They have proven their quality and performance over a decade, and will continue to do so because it's hard to get more for less, see for yourself.