Now you can buy, at the best price on the net, Green Poison F1 Fast Version of Sweet Seeds. This strain is everything a marijuana grower has ever dreamed of, very fast, only 6 weeks flowering, as weel as productive and with a really excellent taste.

To give birth to this lady, the breeders of Sweet Seeds have combined the traditional Green Poison with an automatic 3rd generation, but without losing its photodependent character.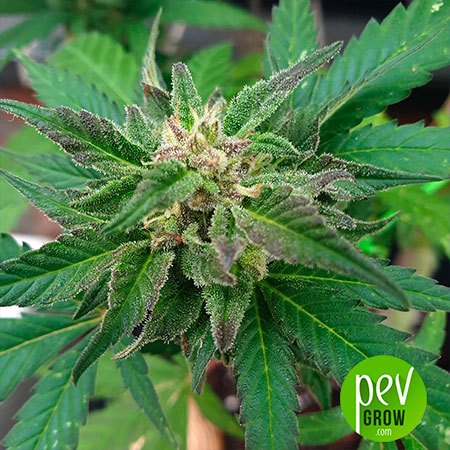 What is the structure of Green Poison Fast Version?
This feminized variety of phenotype mostly indica, has a very fast growth, which prevents it from growing too much, so it is a plant very easy to handle, ideal for the spaces of smaller crops. Its structure is very solid and resistant, whose buds stand out for being very tight and covered with a layer of resin perfect for extractions.
What does Green Poison F1 Fast Version taste like?
Its taste combines fruity and sweet nuances, very intense and long-lasting. Your taste buds will dance in ecstasy of pleasure!
What effect does Green Poison Fast Version have?
Its effect is undoubtedly at the height of everything you could know about it so far, very powerful especially at the physical level, providing a very strong body relaxation, with which you can rest on your leg loose. Medicinally it is highly recommended for its analgesic and anti-inflammatory properties.
How is Green Poison Fast Version cultivated?
In indoor crops, you need a very potent focus to grow to the maximum during the short period of time you have of crop cycle. I put it at 18 hours of light during the whole cycle, under a 600w HPS spotlight with a cooltube reflector, to control the temperature of the bulb and that the heat does not burn this princess. With 1,85 US gal pots, your roots will have more than enough room to grow and you will be able to get more than good harvests.
In outdoor crops, sun and more sun is what it likes, resists very well the attack of all kinds of pests and insects, as well as mold, because it is ready in early September, even the shortest summers will not be a problem. In growth, with Green Explosion de Top Crop, you will get a very good root development, increasing up to 30% the production of sprouts, besides increasing the levels of chlorophyll, which improve photosynthesis and the production of flowers is greater.
How much does Green Poison F1 Fast Version produce?
Indoor production
ranges from
500-600 grams/m2
(
17,6-21,2 oz per 3x3ft), while outdoor harvests
can range from
500 a 700 grams/plants
( 
17,6 to 24,7 oz per plant )
.
Why wait any longer than necessary? Get Green Poison F1 Fast Version by Sweet Seeds!
Prizes won:
1st Prize - Outdoor - VII Villarreal Cannabis Growers Association Cup- Grow Pepe Grass - Castellón - 2014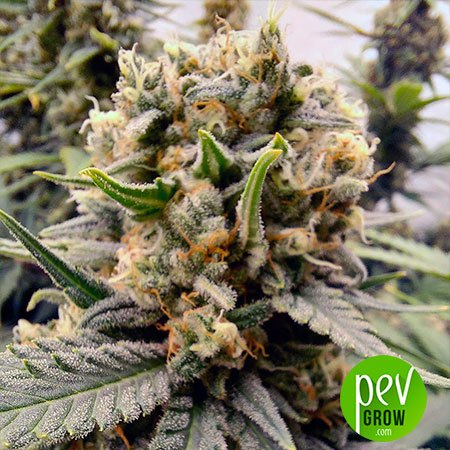 You may also be interested in: