Now you can buy in your trusted growshop the Fast version that Sweet Seeds has created from one of the best-selling genetics of all time, We welcome with strong applause Sweet Skunk F1 Fast Version! Skunk does not need presentation anywhere in the world, because it is well-known for its productive capacity and its powerful and psychoactive effect, qualities that remain unaltered in this Sweet Skunk F1 Fast Version.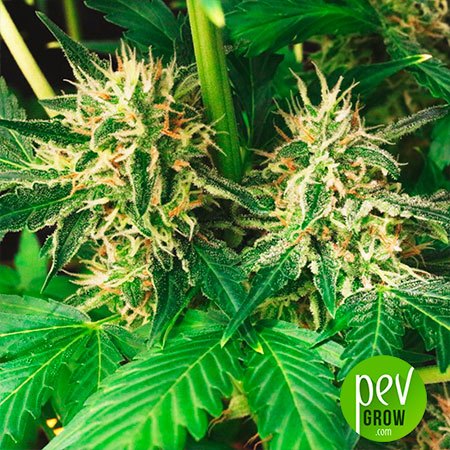 What is the structure of the cannabis plant Sweet Skunk F1 Fast Version?
Structurally this strain mostly indica has strong stems and branches with enough vigor, stands out for a fast growth and a large lateral branching, in fact, it looks very much like a Christmas tree, with branches that tend to shorten when they reach the tip.
What does Sweet Skunk F1 Fast Version taste like?
Its taste is very sweet and spicy, all very Skunk, so get ready to experience an orgy of sensations in every puff.
What is the effect of Sweet Skunk F1 Fast Version?
Its effects are very powerful, at first you will notice how you suffer a very funny mental climb, psychoactive and quite laughing, you will laugh at everything, so it's great to share with friends in your spare time.
How is Sweet Skunk F1 Fast Version grown?
In indoor crops, it's fast and very grateful, with very little to give away really good crops. Put it at 18 hours of light with a LEC light bulb with 315 w of power, with which besides better results in gr/w ratio you will obtain a much better energy consumption. With pots of 2,9 US gal (11 liters), you can place 9 copies per 3x3ft, you could put more but I do not advise you to populate the cabinet much, because otherwise you will change the trend and will stretch more upward.
In outdoor crops is really fast as its name indicates and is that, at the end of August or early September maximum it will be ready to be cut, so without problems you can grow even in the coldest area of the country. Besides, its pest resistance is pretty good, I had some problems with red spider in my area, but I added Spidermite and it didn't come near a single one. In growth, to encourage a development without deficiencies, add to substrate humus of red worm by Organik Eco, which greatly improves the absorption of nutrients.


How much does Sweet Skunk Fast Version cannabis plant produce?
Indoors, between 14,1-19,4 oz per 3x3ft (400-550 grams per m2) you can take out quite easily, while outdoors, production moves between 15,8-21,2 oz per plant (450-600 grams per plant).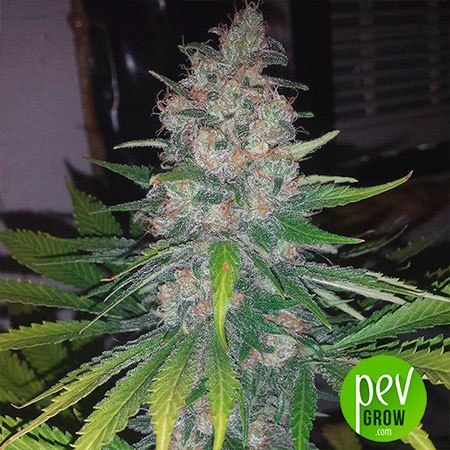 Try the new version of one of the most exclusive genetics in the world, all with the quality that treasure all the creations of Sweet Seeds. Enjoy Sweet Skunk F1 Fast Version!
You may also be interested in: