PevGrow is pleased to introduce the new cannabis variety that the teachers of Sweet Seeds have prepared for this new year 2020, Red Hot Cookies! A variety with a beautiful shade, which derives from the fleeting marriage between a Tangie and the Tropicanna Cookies.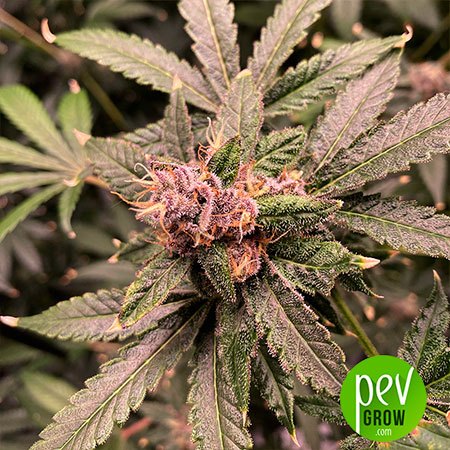 What does Red Hot Cookies cannabis plant look like?
We are looking at a slightly sativa dominant hybrid, which despite that is fairly fast development, as structurally it shows much more its Indica side, with a fast and strong growth, becoming a medium sized plant, with enough branching and short internodal distance. It is worth noting that 60% of the specimens produce red flowers that are truly beautiful.
What is the taste of Red Hot Cookies?
When you try this weed you're going to be simply impressed. It combines some touches of sweet tangerine and mango, with some brushstrokes of berries. Doesn't your mouth water just thinking about it?
What is the effect of the Red Hot Cookies?
Its effect is very powerful, marked by THC levels close to 25%, very relaxing, providing an incredible high, perfect to smoke at night just before sleep.
How do you cultivate Red Hot Cookies?
Under artificial light you should closely monitor humidity levels, so that they never exceed 70%, otherwise problems with rotting and fungi could occur, as ventilation in indoor areas is often difficult. Put it in 1.8 US gal (7 litre) pots and you'll get about 14 plants per 3x3ft (m2).
In crops under the sun, it likes just that, to sunbathe for as many hours as possible, without too much moisture and with enough space to develop a root system that allows him to grow at will. Therefore, the best option is to place it in a large pot from the beginning, with a minimum of 13.2 US gal (50 litres) so as not to fall short and with a substrate that does not have any nutritional deficiencies, such as Complete Mix de Top Crop.
How much does Red Hot Cookies produce?
Under the spotlights, it offers crops of between 17.6-21.2 oz per 3x3ft (500-600 grams per m2). Outdoors, if everything goes well, you can cut between 14.1 and 21.2 oz (400 and 600 grams) per plant.
In your trusted growshop we only work with the best, so we couldn't miss the impressive Sweet Seeds' Red Hot Cookies. You can't miss it!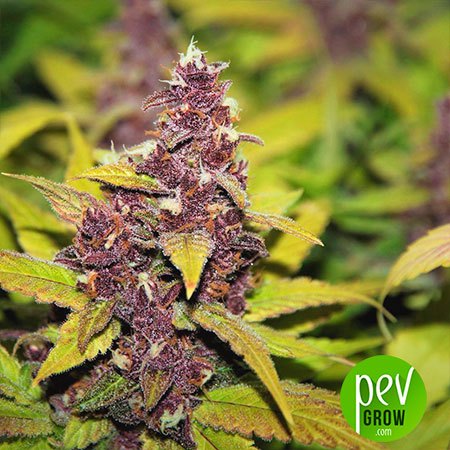 You may also be interested in: