It's here! Y Griega, one of the biggest in the Medical Seeds catalogue, a very special seed bank, whose aim is to popularise the medicinal properties of cannabis, at a price for all audiences and with exceptional quality. Its origin derives from the genetic fusion between Amnesia Haze and Kali Mist Haze, and the fruit of this union is none other than that of an authentic champion, winner of the 1st prize in Indoor cultivation, in the Canary Cup 2010 and the 3rd prize in indoor cultivation, in the Alacannabis Cup 2010.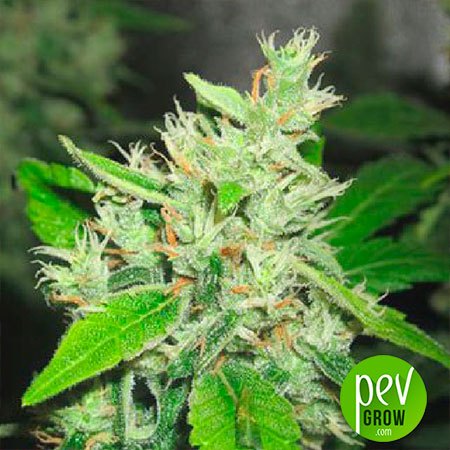 How is Y Griega?
Y Griega, is a feminized seed mostly Sativa, more specifically in 80% against Indica. It grows well, and is not very delicate, is characterized by a very long central tail, and several satellites loaded with resin and very strong spicy odors. It stands out for its ease of cultivation, perfect for those starting out in this world, as well as for its adaptability to the environment.
What does Y Griega taste like?
Its flavor as a good descendant of Amnesia, has a very strong personality, with some powerful incensed touches and leave you in the mouth a feeling that lovers of strong emotions yearn daily, and that will undoubtedly meet all your expectations.
What effect does Y Griega have?
Without a doubt, Y Griega provides some of the most special effects that I have been able to prove during the long years of cannabis consumption that I have behind my back, and is that its high THC content makes us face one of the most potent strains. From the first moment you smoke, you notice an incessant tingling that takes hold of you and plunges you into a bestial body and mental relaxation, is perfect for smoking at the end of the day and have a restful sleep, which will make you forget easily the problems or stress, as well as very effective to overcome the transitory periods of insomnia, analgesic, etc.
How do I plant Y Griega?
In indoor crops, under the shelter of a HPS light bulb, you can collect up to 500 gr per m2. For it I place it to 18 hours of light in the phase of growth and the step to 12 hours when it arrives the moment to pass it to flowering, in addition I use flowerpots of 11 liters, with which I can place up to 9 plants by m2. The ventilation in an indoor culture is essential, and is that the extractor must always be connected when the lamp is on, during the phase of darkness program it to turn on 15 minutes every hour, and when you pass to flowering you can increase it to 15 minutes every half hour. If you live in an area where the humidity is higher than 80%, I recommend that you never turn it off.
In outdoor crops, I always recommend that you work a good substrate, because without a good soil is impossible to get good productions, and in this particular case after several crops, the best works is the Atami Janeko Light Mix, which contains the nutrients necessary for the rooting phase is carried out successfully. As far as moisture retention is concerned, it is situated in an intermediate step, it is perfect if you don't like to look out every day to see how everything goes, I have watered 1 litre every day and a half, on average, sometimes more or sometimes less. As its flowering is long, 10-11 weeks it is recommended that you use a good fungicide to avoid problems with fungi, and in this case for me the best on the market is Botryprot for value for money. Its productivity is excellent and you will be able to harvest up to 700 gr per plant.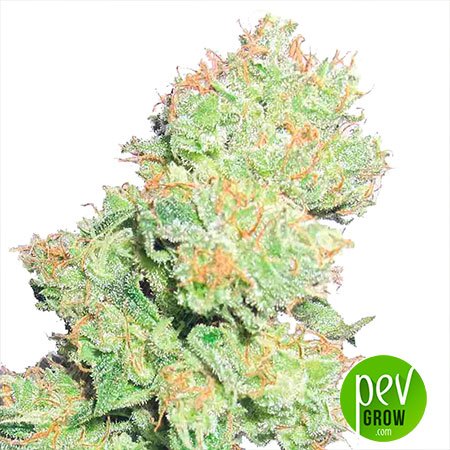 Buy at the best price a very special strain that has been designed by the best breeders of Medical Seeds and has become a reference within the medical marijuana sector. Enjoy!
You may also be interested in: