In PevGrow we work everyday so that you can enjoy the best marijuana seeds on the market at the best price, and therefore could not miss in our catalog of feminized strains, Jack Herer from the Green House seed bank. Its origin is the fruit of the extra-marital relationship between Haze and Red Skunk, and the result is a magnificent weed with multiple medicinal applications, with great productivity.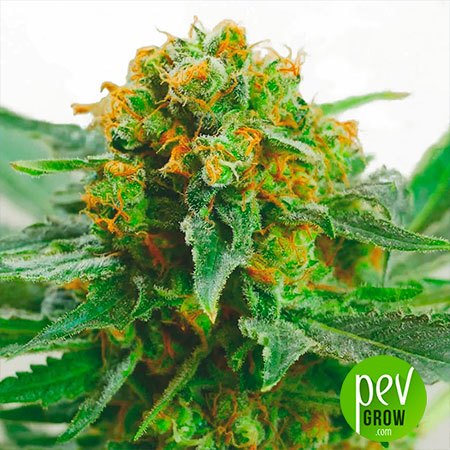 What does Jack Herer look like?
Jack Herer, is a balanced hybrid, but slightly Indica, which tends to become a very long plant, with a wide internodal distance, and very strong branches, to bear the weight of a really excellent bud productivity.
What does Jack Herer taste like?
Prepare your taste buds, because what you knew until now is totally short. Jack Herer's taste is really powerful, fresh with citrus and menthol notes, combined with a woody aroma and some touches of incense that awaken that contrast in your senses, a real delight!
What effect does Jack Herer have?
Green House has given its personal touch to a strain that drags thousands of followers around the globe, and has focused on a strain that provides unforgettable effects. Keep the sofa or bed handy, because from the first puff you'll notice its narcotic power, but at the same time it wakes your mind. It is perfect to take it at the end of the day and sleep peacefully. Lovers of medical marijuana, use it a lot to combat insomnia, as an analgesic against pain and to alleviate situations of stress or anxiety.
How do I plant Jack Herer?
In indoor crops, in about 85 days from germination, you can collect up to 600 grams per m2, for which, under my experience, I recommend that you use pots of 7 liters, as you can place up to 14 specimens per m2 and control the growth so it does not stretch too much. Place it at 18 hours of light in growth and pass it to 12 hours in flowering, with a LEC lighting system with 315 w. Keep the temperature correctly controlled between 20 and 26 degrees, so that it feels as if it were under the pleasant atmosphere of the summer period.
In cultures of outside, to begin to germinate it uses a small flowerpot of 3 liters, when you see that there is no progress it passes it to one of 7 liters, and later to one of 11. When it goes to change the station of spring to summer you will have to pass it to a definitive one of 50 liters not to remain short and that the plant of marijuana has sufficient space to develop its maximum version, with which it can arrive at 2 meters of height. Its productivity is more than excellent, since with the appropriate care you will be able to harvest up to 1200 per plant. To keep it safe from the attack of insects and fungi, uses Cannacure by Canna, one of the best preventive on the market, which protects from a broad spectrum of insects and fungi.
Buy now at the best price Jack Herer of Green House. A strain that will leave no one indifferent!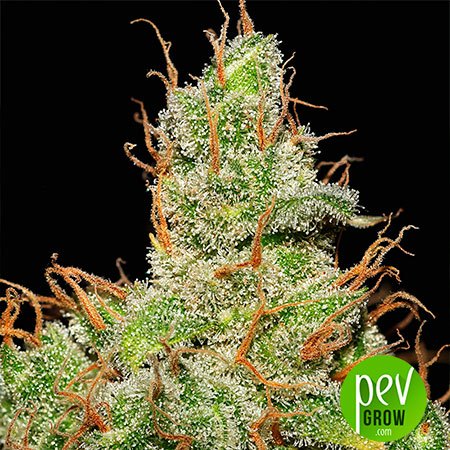 You may also be interested in: