Auto Power Plant is the new face of a classic marijuana and with many followers in the Netherlands, it results from the fusion between the original Power Plant with Think Different , this hybrid resulted in an auto flowering feminized seed of sativa dominance and Pevgrow has it for you!
p>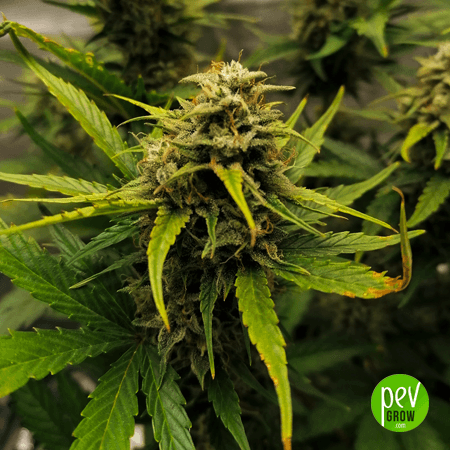 How does Auto Power Plant grow?
This autoflowering plant surprises with its size, it grows by stretching and presenting branches with wide internodal distances, the buds are dense and fleshy, they are grouped in long tails.
This variety can be grown indoors or outdoors, it does very well with greenhouse-type crops, indoors it will be necessary to control its ramifications. is a good option to use the SCROG cultivation method.
What is the taste and aroma of Auto Power Plant?
The flowers that sprout from this plant are super aromatic, the terpenes will be noticed emanating a rather elaborate aroma and rare between acid and spicy.
Its flavor is mixed, you will need to taste it to understand its complexity, a charming sweet and incense base merge to evoke old school strains.
What effect does Auto Power Plant cause?
This herb will move your inner fibers to immerse you in a feeling of dynamism and very pleasant euphoria., you will love to spend good times in very pleasant company.
Its effect is strong and intoxicating, if you feel depressed or are in depressive states this variety is the one for you.
How is Auto Power Plant grown?
Of this variety, its simple cultivation greatly pleases, in just 10 weeks from its germination you will have the long-awaited harvest both indoors and outdoors.
In crops in closed spaces, control the nutrients and provide a good substrate, which can be improved with bat guano to strengthen the roots of the plants, with pots of 2,9 US gal ( 11 liters ) you will get good results.
In crops under the sun, the work will be much easier, the sun will provide the necessary energy for them to grow vigorously.
This variety has resistance to low temperatures and pests will not be a nuisance as it is quite resistant to them.
How much does Auto Power Plant produce?
Certainly autoflowering plants are not the most productive, so you will be surprised to know that Auto Power Plant leaves abundant harvests indoors you will be able to obtain 17.6 oz per 3x3ft (500 grams per m2)  and in outdoor crops up to 7 oz/plant  (200 grams per plant) .
Buy now Auto Power Plant autoflowering seeds.
Pevgrow has at your disposal Auto Power Plant, an autoflowering with an intense effect, which does not go unnoticed.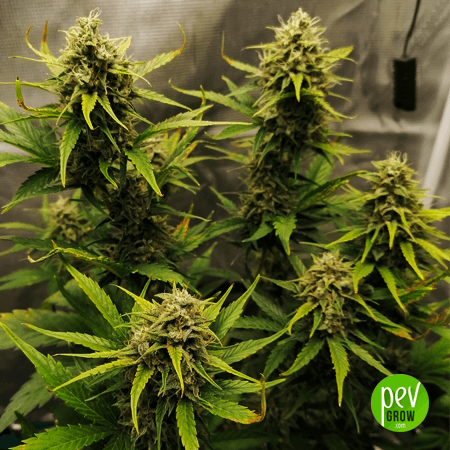 You may also be interested in: