Now you have available in the biggest cannabis seeds catalogue on the internet the new daughter of Spanish Seeds, Macaron Kush! Its pure Afghani genetics is one of the purest you will find, of great quality, it will be really appreciated by the more expert growers, although it will surely attract the more novice ones, because when you try Macaron Kush, you will not want to grow or smoke anything else.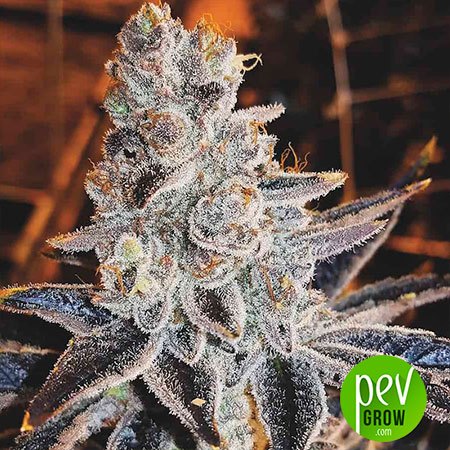 What is Macaron Kush plant like?
This is a dominant indica hybrid, strong and very robust despite its medium size. It has a large stem, around which grow numerous branches that bear well the weight of a heavy crop. Its flowering is 65 days from germination indoors and mid-October outdoors.
What does Macaron Kush taste like?
Its organoleptic properties are capable of thrilling even the most demanding palate, its sweet taste and with that clear background of Afghan hashish, takes you to the slopes of the Kush on an unforgettable journey of sensations.
What effect does Macaron Kush have?
The effect of this weed is devastating, your eyelids will become alive and you won't be able to control them, so it's perfect for staying totally relaxed, leaving the problems that disturb your balance on the other side of the door.
How to grow Macaron Kush?
In indoor cultivation, it is a plant with a very intense and penetrating aroma, so it is essential to install a carbon filter in the extraction system, to prevent the neighbours from perceiving its presence. Its discreet size is ideal for growing under lights, with pots of 1.8 US gal (7 liters) will have space to develop well, you can place 14 copies per 3x3ft (m2).
In outdoor crops, start by planting it in a small 0.8 US gal (3 litre) pot, when you see the growth stagnating for a couple of days, you move it to a 1.3 US gal (5 litres), then 1.8 US gal (7 litres) and finally 2.9 US gal (11 litres) pot and just before the flowering starts you put it in a big 13.2 US gal (50 litres) pot, where it will develop fully.
How much does Macaron Kush produce?
The production is surprising, both indoors and outdoors, but highlights its performance outdoors, where I was able to cut 35.3 oz (1000 grams) per plant.
Macaron Kush is the new weed of Spanish Seeds, you can't miss it! Buy now in bulk at PevGrow!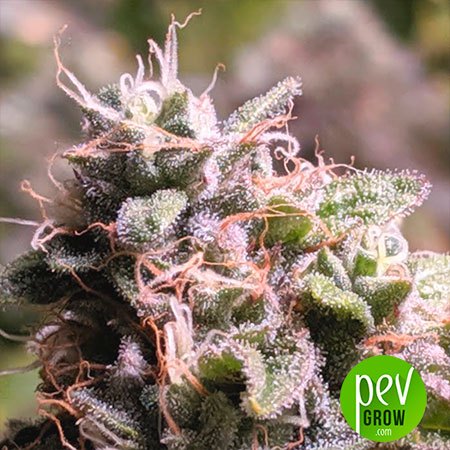 You may also be interested in: