100 day satisfaction guarantee
Discreet delivery worldwide
Unlimited cash on delivery
Description
Play Text to Audio
Piensa en Verde has a new feminized variety of Expert Seeds called Sweet Zombie, a variety with which we will obtain tremendous narcotic and relaxing effect that will leave us zombies and that is extraordinarily striking by its precious shades and colors jet, orange and purple.

Expert Seeds has achieved with Sweet Zombie a real bomb that will make us a strong effect, genetically mixing the varieties Black Domina with Zombie Virus, getting an extremely productive variety and covering is covered by bright trichomes. Sweet Zombie is a fast plant because it has a very short flowering period and in just 7-8 weeks gives us precious plants with jet, orange and purple tones that give us large, dense buds with abundant resin.

We are faced with a plant with a fast harvest that will almost always come in late September in the northern hemisphere, is good for growing both indoors and outdoors, where their performance in both cases is assured, as their crops will always be very copious and abundant, always reaching 700 grams.

Sweet Zombie also comforts us with an aroma and intense sweet flavor with earthy touches and spicy musky with notes of plum and blackberry, a whole conglomeration of different sensations for the most exquisite and refined palates.

It's recommended to use it once the obligations of the day are finished, as it will give us a stratospheric state of relaxation that leaves us levitating for a long time, being enabled for those people who are not very familiar in the world.

In addition, by strength and virulence from the first inhalation, it helps a lot in cases of stress, anxiety and body aches. If you stand up after testing, you will be almost vaccinated against any strain.
We remind our customers residing in France that cannabis seeds not listed in the European Community catalogue are products intended for genetic conservation and collecting, but not for cultivation. It is strictly forbidden to germinate them on French territory, except for those authorised by the European Union. We advise our customers not to violate the law in any way and we cannot be held responsible for their use.
Data sheet and characteristics
Type:
Feminized
Banks:
Expert Seeds
Genetics:
Black Domina x Zombie Virus
Phenotype:
95% indicates / 5% sativa
Harvest outdoor H.N:
Late September
Harvest outdoor H.S:
Late March
Indoor production:
650-750 gr / m2
Outdoor production:
1200 gr / plant
Indoor flowering period:
7-8 weeks
Features:
High Yielding
Effects:
Relaxing
THC:
23,1%
Disease:
Anxiety
Flavor and aroma:
Earthy (earth)
Spicy
Symptoms:
Bloating
Opinions and doubts about Sweet Zombie
Leave us your opinion or ask us any questions you have about this seed and participate in the raffle!
Among all those who comment or send us your questions, there will be a monthly raffle for a €50 voucher for your purchases at Pevgrow. What are you waiting for? Write us and participate!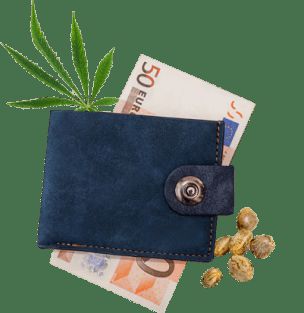 Customer reviews Sweet Zombie