PEV Grow has the pleasure to introduce one of the most important blends that the cannabis world has ever known: Black Domina by the Spanish Seeds seed bank.
A seed bank that is joining the market with varieties of this caliber and personality. It comes from a retro mix of Black Domina, one of the most potent weeds in the world, and has resulted in a robust, high yielding, and narcotic plant.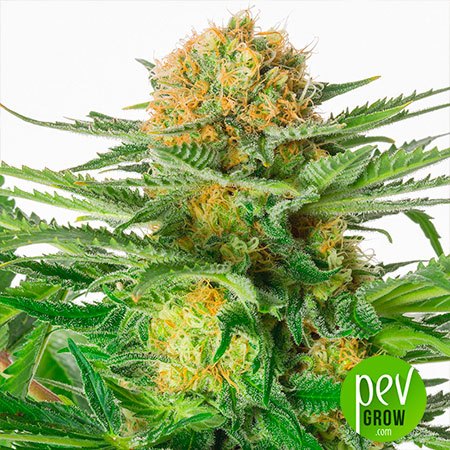 What's Black Domina structure?
The Black Domina is a dominant, compact and a mid-sized indica hybrid, with the typical Christmas tree shape, with mid/short distance internodes and dense flowering. You'll be able to harvest it after 55-60 days since its initial germination, providing a very potent crop.
What does the Black Domina taste like?
Its organoleptic properties will please all old school fans due to its earthy flavor, dressed with mild hints of incense, and a dense smokey aftertaste, that clouds the lungs and will make even the most experienced smokers cough a little bit.
What's the effect produced by the Black Domina?
It's a very relaxing effect. You'll soon start noticing how your eyelids will start feeling heavy, making it almost impossible keeping them open, while also feeling a sense of well-being and relaxation through your whole body. It's recommended as a therapy weed, thanks to its benefits of dispersing anxiety.
How is Black Domina cultivated?
In indoor crops, it's a very easy genetic to cultivate, with it, you'll be able to produce really good yields in record time. It will be ready to be harvested after 50-60 days since its initial germination. The installation of an anti-odor system is essential, the most recommended, without a doubt, is a carbon filter system because it's the cheapest and most effective one. With 11 L pots, I've managed to place inside my SG Combi by Cultibox, up to 9 plants per square meter, achieving spectacular yields.
In outdoor crops, it's a bit more delicate, due to its bud structure and density, it makes it more propense to fungus growth and rot. With a magnifying lens in hand, you will need to monitor it very closely. The ideal plan would be to place them in a zone with very few climate changes, and plenty of sunny days. To avoid fungus growth, it would be ideal to spray some Propolix, and if you live in a coastal zone, with higher humidity, might be a good idea to cultivate it inside a greenhouse.
How much does the Black Domina produce?
Indoors, it will yield at least 400-450 grams per square meter, while in outdoor crops it will yield up to 600-700 grams per plant. This is outstanding!
Buy now the Black Domina available now in the PEV Grow shop, a masterpiece by Spanish Seeds. It's crazy!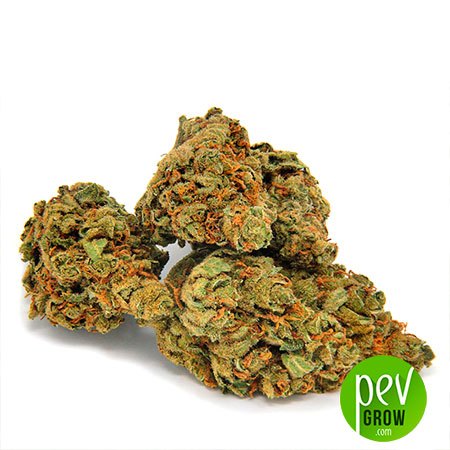 You may also be interested in: