100 day satisfaction guarantee
Discreet delivery worldwide
Unlimited cash on delivery
Description
Play Text to Audio
Now available at
Piensa en Verde
a new
feminized
variety from Dutch bank
Nirvana Seeds
called
Hawaii Maui Waui
, a tropical-looking variety ideal for growing
SOG
crops.
A strain very characteristic of the old school.
Hawaii Maui Waui
is a genetic blend of
Nirvana Seeds
research for years to get a tropical strain of the
Hawaiian Islands
, evoking the essence evoked by Valley Island, a strain that has been a major
tourist attraction
in the Hawaiian Islands.
Hawaii Maui Waui
has a flowering period of 9-11 weeks after which we will get tall and slender plants with evident resemblance to
tropical plants
, which will provide us with large and
dense buds laden with abundant resin
.
It's a plant that adapts wonderfully to crops both
indoor
and
outdoor
, requires its micro climate, ie large
amounts of light and favorable temperature,
which is achieved in the warmer areas of the hemisphere north.
With
Hawaii Maui Waui
we will enjoy an
intense and fruity aroma and flavor
, with nuances and touches
trropical, citrus and herbs, a whole macedoni
a with very marked flavors that will be the delight of lovers of intense fruits.
It's a very good variety of cannabis to use in family gatherings or with friends, its powerful and prolonged cerebral rush will bring us great doses of
euphoria, happiness and creativity.
It is a strain with a not very high THC, as the classic strains of yesteryear, its
high CBD
counteracts the average levels of THC, which is highly demanded to use in cases of
stress, depression and acute pain.
We remind our customers residing in France that cannabis seeds not listed in the European Community catalogue are products intended for genetic conservation and collecting, but not for cultivation. It is strictly forbidden to germinate them on French territory, except for those authorised by the European Union. We advise our customers not to violate the law in any way and we cannot be held responsible for their use.
Data sheet and characteristics
Type:
Feminized
Banks:
Nirvana
Genetics:
Sativa Hawaiian IBL
Phenotype:
Sativa dominance
Harvest outdoor H.N:
Later October
Harvest outdoor H.S:
Later April
Indoor production:
350-450 gr / m2
Outdoor production:
450-650 gr / plant
Outdoor height:
Up to 2 m.
Indoor flowering period:
9-11 weeks
Effects:
Creativity
Happiness
Psychoactive
THC:
Medium
CBD:
High
Flavor and aroma:
Fruity
Lemon
Symptoms:
Bloating
Depression
Opinions and doubts about Hawaii Maui Waui Nirvana
Leave us your opinion or ask us any questions you have about this seed and participate in the raffle!
Among all those who comment or send us your questions, there will be a monthly raffle for a €50 voucher for your purchases at Pevgrow. What are you waiting for? Write us and participate!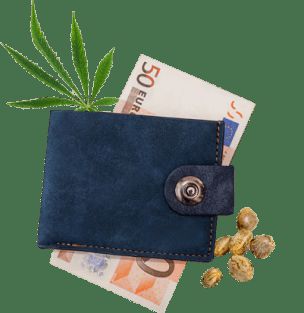 Customer reviews Hawaii Maui Waui Nirvana