PevGrow brings an old school classic, the popular 60s Maui Wowie a feminized sativa-dominant seed from unknown parents, but what is certain is that its roots are in Hawaii.
Also known as Waui, this is a variety that loves hot and tropical climates, it grows slender with thin and long green leaves, its structure is very typical of sativas,
The buds are dense, compact and bathed in glossy and sticky resin, although its cultivation is relatively simple although you will need some experience at the time of pruning to control its height.
Lovers of hashish extractions will get a very good harvest from this specimen.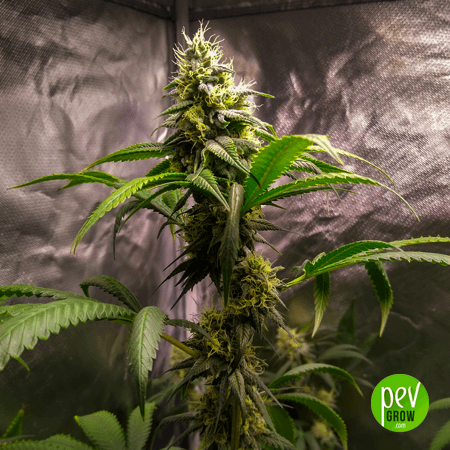 What does it taste like?
This sativa has tropical flavors, between sweet and citrus, like a delicious pineapple, but also haze notes and exotic woods appear.
Your nose will perceive a pleasant smell of pine with nuances of citrus fruits that will leave you completely in love with it.
What effect does Maui Wowie produce?
It is a herb created to relax the mind and body, it will help you relieve stress, with it you can enjoy any moment to the fullest, this is why it is one of the favorites of hippies and surfers.
It also helps you energize, it makes you forget a bit about your problems. will be your favorite to share with friends.
Its indica genetics give it qualities to fight pain, stimulate appetite and treat anorexia, prepare some good munchies!
How is Maui Wowie grown?
Grown indoors you can get good results if you manage to control its size, the use of tutors is recommended, its flowering will occur between week 9 to 11 from its germination.
You can opt for growing methods such as indoor SOG is one of the most appropriate for this tropical lady.
To have a guaranteed success in indoor crops you must provide appropriate lighting and also have a extractor and a heater if the weather is cold.
Outdoors, if the weather is warm it will grow completely at ease, the harvest will be ready to cut in the month of November.
It does very well in greenhouse crops, it is resistant to pests and insects that usually attack crops.
In indoor cultivation produces between 12.3 oz per 3x3ft to  15.8 oz per 3x3ft(350 to 450 gr. per m2) and in outdoor cultivation from 21,2 oz/plant to 24,6 oz/plant(600 to 700 gr. per plant).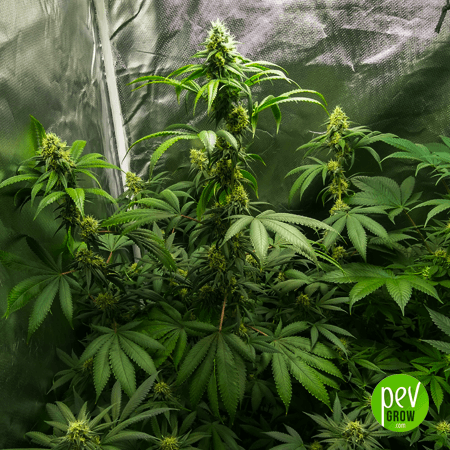 You may also be interested in: