100 day satisfaction guarantee
Discreet delivery worldwide
Unlimited cash on delivery
Description
Play Text to Audio
The Blueberry Auto autoflowering seeds from 00 Seeds are now available. You can grow this variety of marijuana both indoors and outdoors. Its sweet berry flavor will conquer you and get you relaxed in the days of stress.
These seeds come from crosses between a selection of the best Blueberry, which has resulted in a powerful, productive and tasty plant.
The total time it will take you to grow this marijuana between the growth and flowering phase is about 10 weeks. If you grow it outdoors you can harvest up to 450 grams per plant!
This plant is small and really beautiful, its purple color in its flowering phase is worth seeing. It also has a very simple and fast cultivation, but the best thing of all is that it produces some thick and resinous buds that will grow all over the plant, which will reach a height between 70 and 90 cm. indoors and up to 120 cm. outdoors.
Its sweet aroma and its berry flavour will awaken all your senses. Its effect is strong, but it is also balanced. The first phase is cerebral and in the second you will reach a state of relaxation throughout your body. Perfect for after a day of hard work.
Autoflowering Blueberry autoflowering seeds are mainly indica, with a high THC content.
Don't forget that this variety of Blueberry Auto from the 00 Seeds seed bank can be purchased online right now. Remember that at PevGrow we have the best price on the market. Count on us for whatever you need, your reliable GrowShop.
We remind our customers residing in France that cannabis seeds not listed in the European Community catalogue are products intended for genetic conservation and collecting, but not for cultivation. It is strictly forbidden to germinate them on French territory, except for those authorised by the European Union. We advise our customers not to violate the law in any way and we cannot be held responsible for their use.
Data sheet and characteristics
Type:
Autoflowering
Banks:
00 Seeds
Genetics:
Blue
Blueberry
Blueberry Selection
Phenotype:
Mainly Indica
Outdoor production:
400 - 450 gr/plant
Indoor height:
70 - 90 cm
Outdoor height:
100 - 120 cm
Crop cycle since germination:
65 - 85 days
Features:
High Yielding
Indica seeds
Effects:
Psychoactive
THC:
High
Opinions and doubts about Blueberry Auto 00 Seeds
Leave us your opinion or ask us any questions you have about this seed and participate in the raffle!
Among all those who comment or send us your questions, there will be a monthly raffle for a €50 voucher for your purchases at Pevgrow. What are you waiting for? Write us and participate!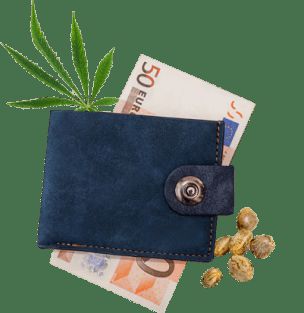 Customer reviews Blueberry Auto 00 Seeds