PevGrow introduces Purple Queen, one of the most exclusive varieties in the Kush range, and our friends at Royal Queen Seeds continue their line of constant innovation with the creation of this hybrid.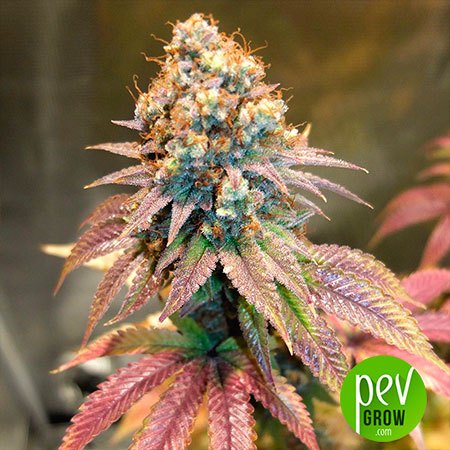 What does Purple Queen look like?
The Purple Queen comes from a genetic combination of Hindu Kush and Purple Afghani that gives rise to the most interesting violet variety for any sensible grower.
It creates a plant with an extraordinary visual appearance, not only because of its sticky green but also because of its purple and shimmering flowers. It tends to grow to a width of almost no more than one metre in height.
The Purple Queen has a high tolerance to high fertilizer use and grows well in any growing environment we want to apply, from organic to hydroponic, is a super thankful plant.
Special for those growers who also enjoy the beauty of this magnificent plant.
How much does Purple Queen produce?
The Purple Queen has very good production figures, it is a plant that you can make the most of whether you are growing indoor or outdoor.
As we always tell you, outdoor cultivation is always more productive in terms of bud profitability than indoor cultivation. The figures that we handle in terms of productivity are concerned, for indoor crops will be 450-500 gr/m2 and in outdoor crops the figure increases from 650-700 grams per plant.
What is the taste of Purple Queen?
The Purple Queen has a very delicate, full-bodied taste of Kush and a light touch of lemon that will make your experience much more than just smoking and travel to the furthest corners of your imagination.
Which is the effect of Purple Queen?
Don't let yourself be fooled by its affable and beautiful look of harmless plant, the Purple Green is a real queen of effects, its powerful physical effect with a THC level of 22% will leave you leveraged on the couch, who said that to travel you had to get on a plane?
How do I plant Purple Queen?
Whether it is an indoor or an outdoor crop, the Purple Green is very grateful and obtains very good production levels and has a flowering period of 7 to 8 weeks in both cases.
In indoor cultivation, the height of the Purple Queen will vary between 80 and 120 cm and we recommend the use of a 12/12 lighting system.
In outdoor cultivation, the height of Purple Queen will vary between 170 and 210 cm, a plant quite impressive and with a production level of 650 to 700 gr per plant. It will be ready for cultivation in October.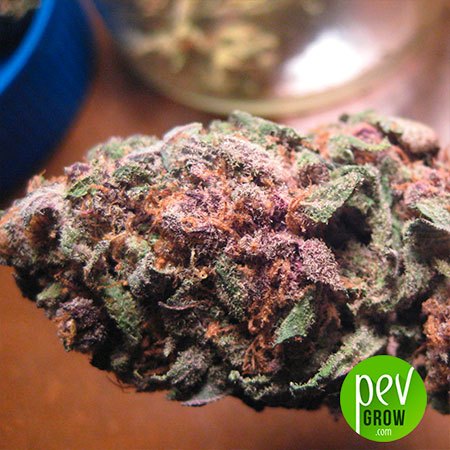 PevGrow always brings you the best selection of seeds from the world's leading banks, on our website you will find everything you need for your crops and we are at your disposal for any questions, do not hesitate, we are your Growshop of confidence.
You may also be interested in: